This court ruling is even worse for Sidney Powell than you think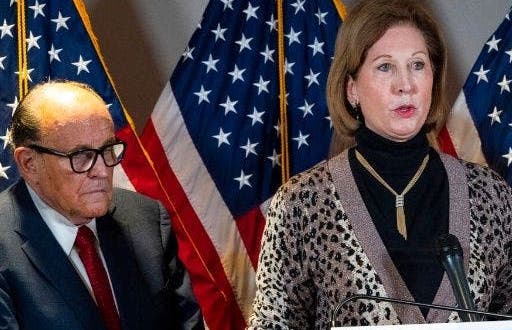 As was reported yesterday, Judge Linda Parker of the Eastern District of Michigan recently entered an order sanctioning the Kraken lawyer Sidney Powell and Lin Wood (the MAGA Lawyers) for their antics following the 2020 election.
I started to read through the document before realizing the thing was 110 pages long. It goes into detail about what the MAGA lawyers did and why they were wrong to do what they did and how the court had to sanction them and refer them for disbarment. If the sanctions and the disciplinary actions all stick it will help deter other attorneys who may want to repeat what they did and attack the very foundations of democracy.
On Lowering the Bar, writer Kevin Underhill had an interesting take on the order. He noted that printed out on standard paper the order would weigh over a pound. Mr. Underhill said, "if someone has moved to sanction you, and the judge's order on that motion weighs more than a pound, that's not good news for you."
The MAGA lawyers decided to fight the sanctions. Wood claims he shouldn't be sanctioned because he didn't participate in the actions, and Powell claims she was never given the chance to prove the allegations. Bullshit. If the MAGA Lawyers had any sense at all, they'd both agree to retire and surrender their law licenses tomorrow. It would allow them a little bit of dignity. Of course, since they have no sense at all, they'll both flame out and be disbarred. Regardless of whether they leave voluntarily or are forced out, the legal profession would be much better off without the MAGA lawyers practicing law. As a future lawyer, I 1000% support what Judge Parker has done here.