It just got even worse for Sidney Powell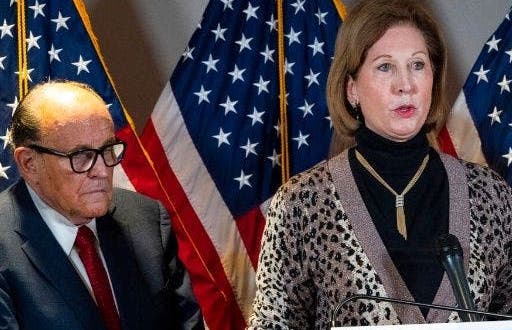 Recently I mentioned how far up the creek the MAGA Lawyers Sidney Powell and Lin Wood were given the size – both page and weight wise – of Judge Parker's order sanctioning them and referring them for discipline for their post 2020 election antics.
Following that and receipt of a complaint earlier this year from the Michigan's Governor Whitmer, Secretary of State Benson, and Attorney General Dana Nessel the State Bar of Texas responded. The Bar will have a hearing in November to determine if Powell should be disciplined. If the hearing finds there is just cause, there will either be a private hearing or public trial in district court depending on what Powell wants to have. If she is found to have committed misconduct after the hearing or trial, the discipline can range from a reprimand to disbarment. Or the Bar may suspend her or put her on probation. She might also find herself on the hook for monetary penalties as well
And not only was Powell sanctioned in Michigan and facing discipline in Texas, but she also is the subject of an ethics complaint in Arizona and a motion seeking sanctions in Wisconsin.
As Governor Whitmer said, Powell and her fellow MAGA Lawyers carried out an assault on democracy by using "the legal system to undermine a free and fair election." Ms. Nessel noted that in Ex parte Wall, 107 U.S. 265, 274 (1883) the US Supreme Court said, "[o]f all classes and professions, the lawyer is most sacredly bound to uphold the laws." Part of that is not undermining democracy for an Orange Florida Man. The MAGA Lawyers have failed in their sacred duty and should no longer be allowed to practice law.