Yes, Donald Trump really is going to prison – and he's not the only one
Trump is being investigated in Georgia for his illegal demand for more votes and this is your reminder than Lindsey Graham also called Georgia looking for votes. Graham and the other Republicans who were in on the attempt to overthrow the election must be soiling themselves now. As we've told all who were paying attention, once a prosecutor puts a bead on you, you're toast. There are so many ways to prosecute that they can get very creative. Look at Al Capone who didn't go down for murder and bootlegging, but for tax evasion. It's a slam dunk for Trump & Company.
Let's take a moment to reflect on how wonderful America is. We've watched for four years this crime family literally hijack us and now, because of the flexibility of the US Constitution, grand juries and committees are going forward to punish them. It took a long time, and the ride was frightening for those of us who saw what was going on. But as we've always told you, real patriots to the great US experiment in democracy and to the Constitution will act. We are seeing them act now.
Here's another heads up. Both AG Letitia James in New York and Fulton County DA Fani Willis in Georgia are black women. If Trump is telling his rally goers that white people have to go to the end of the line for the vaccine because they are being treated like second class citizens, be on guard for the all-out racism that's to come from the MAGAts. They got nothing else now and it will get ugly. Their god is a greasy, low-down criminal and belongs in ADX Florence for the rest of his natural life. The beautiful irony is that two black women are going to arrange this for him.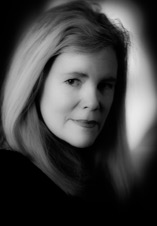 TR Kenneth is the author of the thriller, A ROOM FULL OF NIGHT.  You can read all about her at trkenneth.com and on Twitter