What does Liz Cheney know that we don't?
It's hard being a MAGAt. You and your people hail from Dumf*ckistan. You sleep at night on a crappy My Pillow which is guaranteed to absorb its weight in conservative tears. Joe Biden is ruining your life even though you can't quite put your finger on why except for those gas prices which you were fine with the oil companies gouging us.
Having said all that, it's now time to expose the naked underside of MAGAthood.
Ginni Thomas has agreed to speak to the committee, and we're in for that. It's hard to believe she's that politically naïve, but it makes sense. She's been in the forever bubble of her husband's Supreme Court appointment. She doesn't believe anything she does will cost her. Having said that, we predict it won't end well for her. Ginni Thomas was once part of the Lifespring cult and she spent years railing against groups that exert what she calls, "Mind control techniques." Well, guess what? We don't dare say it. It's too obvious, but expect Ginni Thomas's testimony, if she actually shows up for it, to be a nightmare of pleading the fifth or of endlessly babbling her treason in real time.
The other two we want to see go before the January 6th Committee are Mike Pence, for obvious reasons, and Chuck Grassley. We want to see the latter testify as to why he thought he somehow would be the one to call the election in Pence's absence.
Every day there seems to be another batch of people heading to the committee to talk or being targeted by the committee for fresh testimony. Liz Cheney keeps mentioning the "weeks" of the committee's public testimony and everyone kept thinking she was making a slip. But now we're believing she may know things we don't. Stay tuned.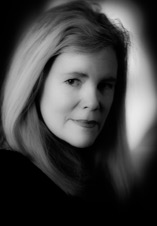 TR Kenneth is the author of the thriller, A ROOM FULL OF NIGHT.  You can read all about her at trkenneth.com and on Twitter