Washington Post Editorial Board rips Ron DeSantis to pieces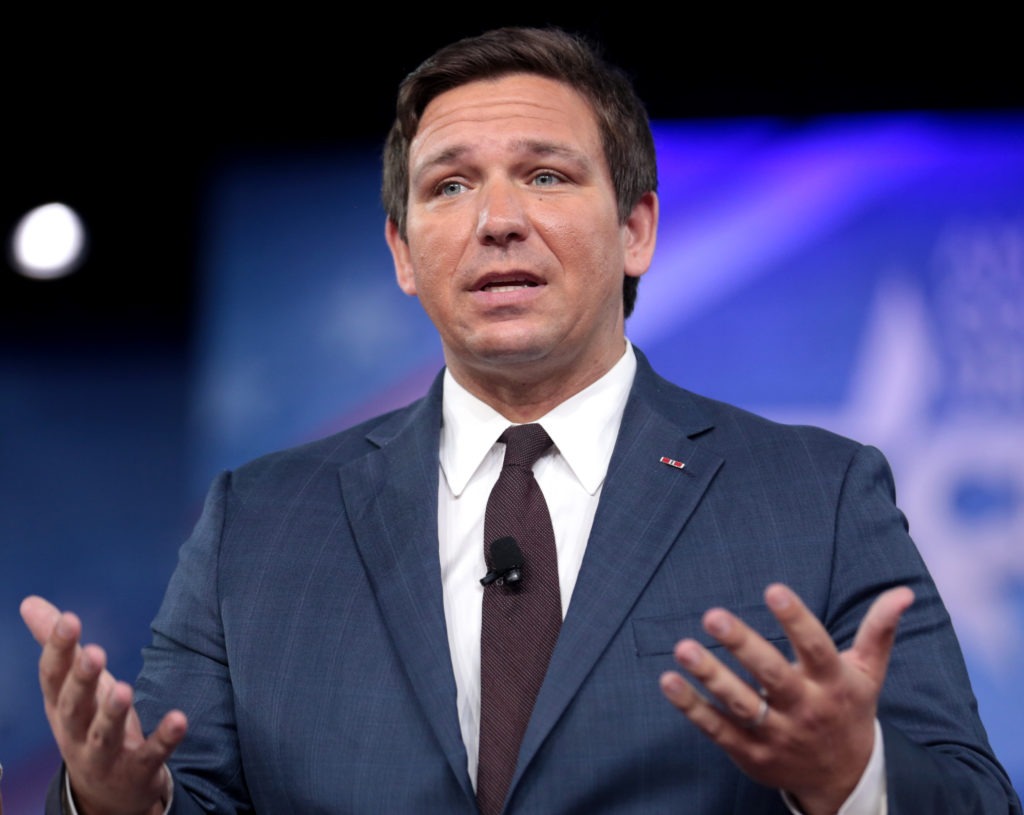 Ever since the media spent the early part of 2021 baselessly anointing Florida Governor Ron DeSantis as the 2024 frontrunner for President, he's been in a downward spiral, largely of his own making. Palmer Report predicted that he would melt under the spotlight, due to his bumbling ways, arrogant lack of political savvy, and insistence on riding the Trump playbook into the ground.
Sure enough, here in late 2021, DeSantis is indeed unraveling. His polling numbers, never impressive to begin with, are now bad enough that he's in serious danger of losing reelection in Florida to a Democrat like Nikki Fried or Charlie Crist. His scandals are, predictably, worsening. DeSantis is on the verge of becoming a national pariah.
This is perhaps best evidenced by a new op-ed from the Washington Post Editorial Board, titled "Ron DeSantis reaches a new low of cynicism and recklessness." The article hits DeSantis from all sides, but hits him the hardest over the anti-vaxxer conspiracy theories he's now seemingly endorsing.
DeSantis' total and willful failure to get COVID under control in Florida is one of the main reasons his approval rating in the state continues to fall. As Floridians keep seeing people around them needlessly die from a disease that already has a vaccine, and they see DeSantis spreading lies about the vaccine – even as they also see him try to block schools from enforcing mask mandates – it's no wonder the state is starting to turn against him. So is the nation.
It'll take a statewide and nationwide effort to defeat Ron DeSantis in Florida in 2022, but it's now a more realistic goal than ever. If DeSantis is defeated in 2022, the nation won't have to worry about him in 2024.
Bill Palmer is the publisher of the political news outlet Palmer Report