Trump's big loss could have a big impact on the midterms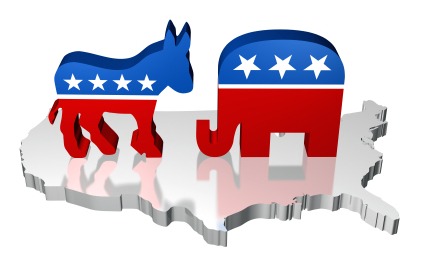 Due to Democrats having a fairly slim majority in both Houses of Congress, it's fairly difficult to get important legislation done, and media pundits keep playing up the "both sides" drama, acting as if the whole thing could fall apart at any given moment.
Naturally, we're hearing a lot about how Republicans always fall in line and vote the way they need to, while Democrats are in disarray. It's true to some extent, but the biggest problem with this talking point is that usually Republicans are just trying to pass some tax cut that can be done through reconciliation when they have a simple majority, or they're voting to repeal some program that helps people without giving much thought to the replacement. Doing either of those things is easy. Coming up with actual legislation to improve things is hard – and it's something Republicans usually try to avoid and disrupt.
This talking point is generally not helpful, however good your intentions may be – especially because it's not always true of the GOP – something that Tuesday's special election results indicate for the near future. Donald Trump's hand-picked candidate in the Texas 6 special election lost by eight points, in part due to Democrats who had to pick between two Republican candidates and voted against the one Trump endorsed, but the problems run a bit deeper. Susan Wright, whose late husband was the district's representative, should have won just on the advantage of name recognition, without Trump picking a favorite.
It means that his typical voters have once again failed to turn out in large numbers and it also means that Republicans who once bent over backwards for the former guy no longer need to worry about sucking up to him. Of course, it also seems inevitable that Donald Trump won't appreciate a fall from relevance so we can expect him to hit back hard soon. None of this of course, means 2022 is in the bag. It'll be a competitive midterm, but we're showing a good track record so far – keep up the momentum and get involved with canvassing and phone banking.
James Sullivan is the assistant editor of Brain World Magazine and an advocate of science-based policy making