This is just getting ugly
It's just bald, outright betrayal now as Trump asks for election help from his BFF Putin, and Russia refers to DFG as, "Our partner, Trump." It's treason with an icing of rape and genocide. The Republicans will avoid or defend this, count on it, but it's a message that the Dems must use in the midterms. Let them own it. Let them own every murder, rape and torture in Ukraine. Because they do own them now.
Additionally, let them own what Madison Cawthorn has to say about the Republican party: that when he got into government he was invited to orgies and cocaine parties. Certainly, no Dem was inviting him around DC. Let the Republicans own this guy too no matter how he might deny it now. Cawthorn needs to spell out exactly which allegations – concerning which people – were untrue, and which ones were exaggerated. We absolutely need information on this and pressing him for details for the rest of his term should pretty well finish him off. Let's do this.
Whenever Hunter Biden is trending, we know something awful is about to break on the Trump side. Now we find out his phone calls during the White House January 6th blackout were coming fast and furious but no record was being kept of them. The investigators will now have to work backward in order to track all these Trump calls with Jim Jordan, Mike Lee, Ivanka, etc. The Presidential Daily Diary is compiled by a staffer for the National Archives.
This staffer, who is not an employee of Trump nor the White House, must be interviewed by the January 6th Committee immediately. Plus, Dan Scavino and the Secret Service detail around Trump need their phone records produced for this missing time. And while we're at it, let's finish the treason off with a subpoena of the Helsinki translator who was present during the infamous meeting between Trump and Putin. Let's see it laid all on the table and make mincemeat of the Republican Party once and for all.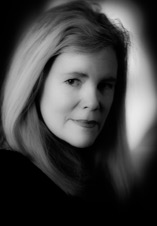 TR Kenneth is the author of the thriller, A ROOM FULL OF NIGHT.  You can read all about her at trkenneth.com and on Twitter