Rudy Giuliani has total meltdown after getting caught with his hand down his pants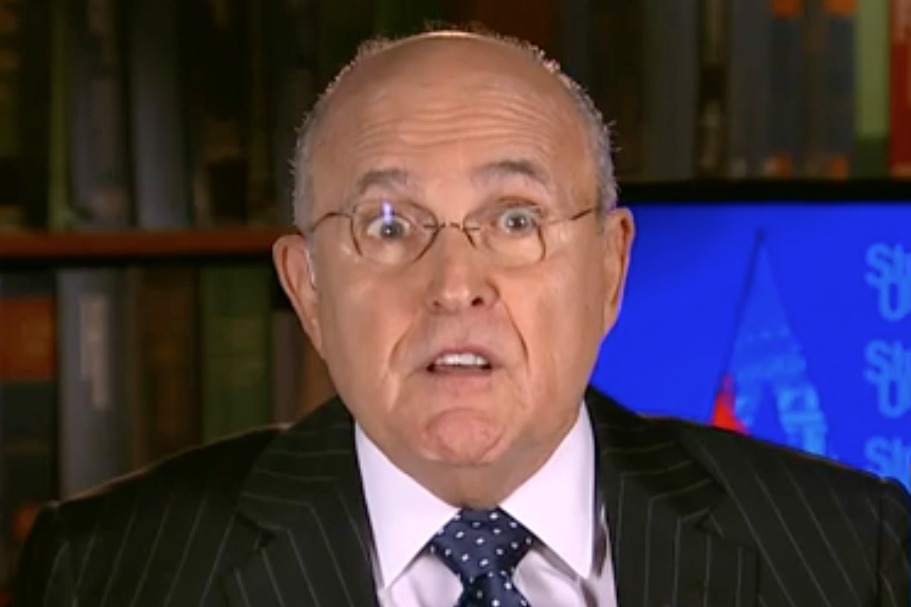 Earlier today the news broke that Rudy Giuliani stuck his hand down his pants and started playing with himself while in a hotel room with a young female reporter, who was actually an actress hired by "Borat" star Sacha Baron Cohen. To that end, an image surfaced of Rudy clearly lying in bed with his hand down his pants while in the company of a much younger woman.
Now Rudy is firing back on Twitter, insisting that we didn't see what we thought we saw: "The Borat video is a complete fabrication. I was tucking in my shirt after taking off the recording equipment. At no time before, during, or after the interview was I ever inappropriate. If Sacha Baron Cohen implies otherwise he is a stone-cold liar."
Wait, really? He had to lie down in bed in order to tuck his shirt in? Are we really supposed to believe any of this? Of course Rudy is playing the victim, insisting that Borat somehow targeted him because he uncovered the (imaginary) Hunter Biden laptop scandal: "We are preparing much bigger dumps off of the hard drive from hell, of which Joe Biden will be unable to defend or hide from."
Uh, the last thing Rudy Giuliani should be doing right now is promising "much bigger dumps" than what we just saw today. This all just keeps getting even weirder.
Bill Palmer is the publisher of the political news outlet Palmer Report