Rudy Giuliani has done it again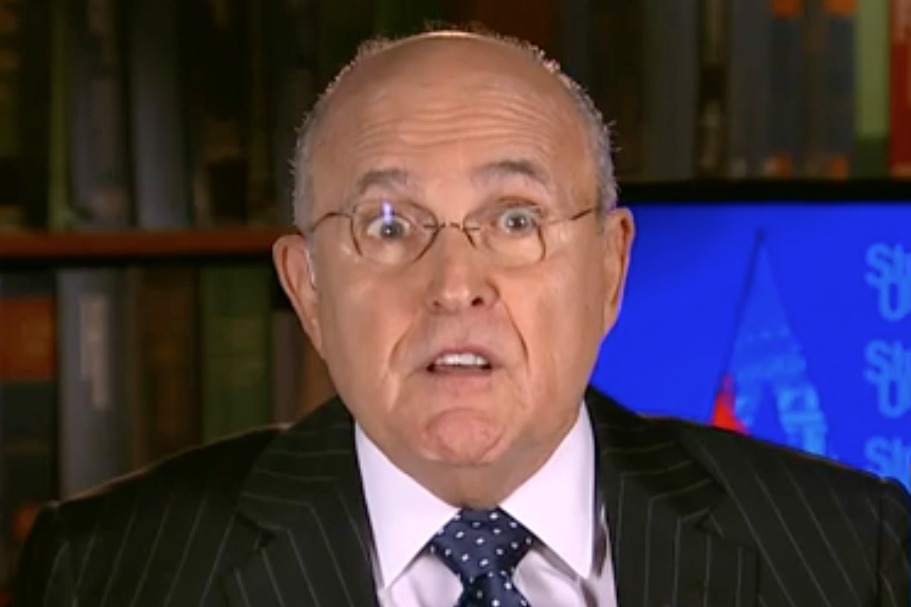 Rudy Giuliani has done it again. The disgraced attorney and insurrectionist appears unable to stay out of the news for even a short time. Now he's made headlines again and done so in a repulsive way.
This week, Rudy appeared on Steve Bannon's podcast, where he warmly reminisced about an event that happened while in Rush Limbaugh's company many years ago. Something had caught the press's attention, and, chatting with Bannon, Rudy revealed that it was professional golfer Michelle Wie West.
Rudy proceeded to discuss West, a brilliant and 5-time LPGA Tour winner, in the most piggish of ways, completely objectifying her in a manner that only someone like Rudy could do. "She bends all the way over. And her panties show," the disgusting Giuliani claims.
Even clueless Rudy appeared to realize this statement might be in poor taste because he ended the exchange with, "is it OK to tell that joke?"
I'd be happy to answer that one. No, Rudy, it isn't. Besides being utterly disrespectful, which should not surprise anyone since it came from your mouth, it is not all right to objectify a star athlete or any woman. If you want to mention her name, please concentrate on her golfing, not her underwear.
It did not take long for West to respond. She did so on Twitter, and while she did not directly mention Rudy's name, it was clear about whom she was speaking. First off, the athlete explained the skirt she wore had built-in shorts. "What should be discussed is the elite skill level that women play at, not what we wear or look like," the Golfer went on.
So here is Rudy humiliating himself yet again. At this stage, maybe the hair-raising and pathetic former Trump attorney should just shut up, but we doubt he has the sense to do so. Great response from West, who is miles above Ridiculous Rudy in intellect, class, and golfing.