We're now looking at a DOJ investigation into Florida Governor Ron DeSantis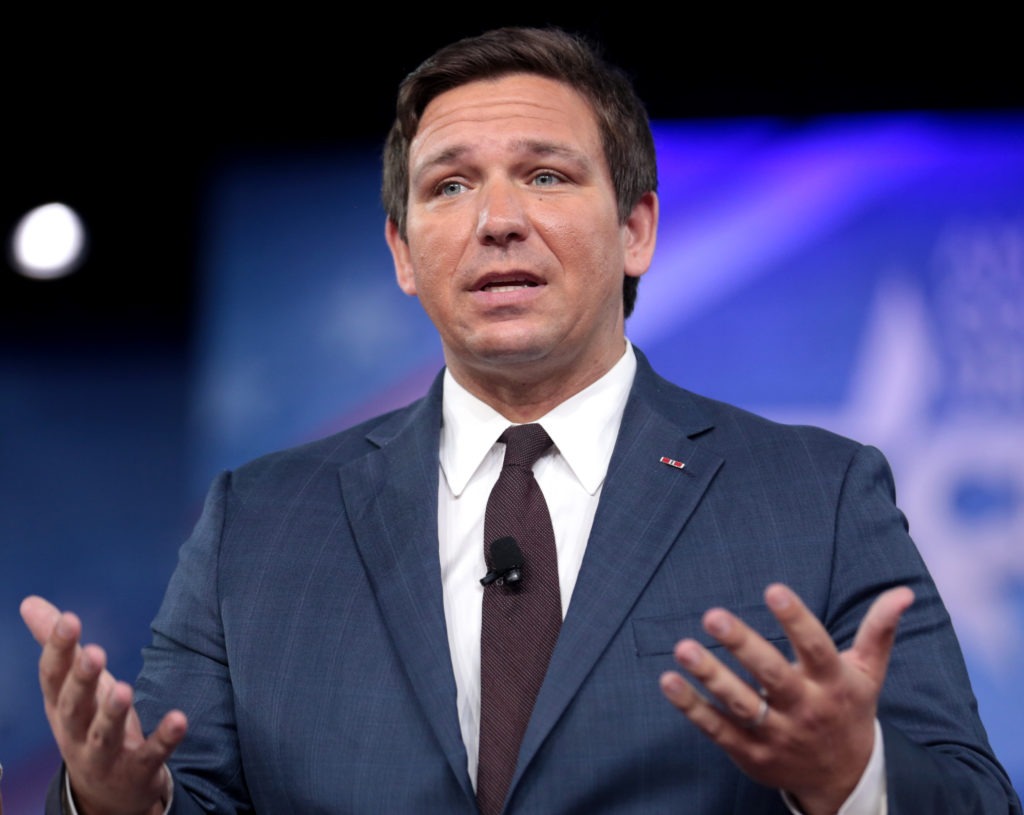 Anyone paying attention knows by now that Florida Governor Ron DeSantis is handling the COVID vaccine rollout in a way that's corrupt to the hilt. He cut an exclusive deal with a grocery chain to only distribute the vaccine in certain Republican-leaning counties. After that fell apart, he only set up vaccination pop-up centers in wealthy Republican neighborhoods. When he got called out on that, he publicly threatened to shut down the program entirely.
The question has been if or when DeSantis – who has surely cost numerous Floridians their lives by now with his brazenly corrupt vaccine antics – would end up under federal investigation. Now Congressman Charlie Crist of Florida has sent a formal letter to the Department of Justice, asking for precisely such an investigation:
Keep in mind that the Department of Justice is no longer under Trump's thumb, and now operates according to the law. If Ron DeSantis' corrupt vaccine schemes have crossed the legal line, there is every reason to expect that the DOJ will take up the case. DeSantis is in way over his corrupt head, and he could be about to finally face the legal consequences he's long deserved.
Bill Palmer is the publisher of the political news outlet Palmer Report
Leave a Comment
Comments