Ron DeSantis just royally blew it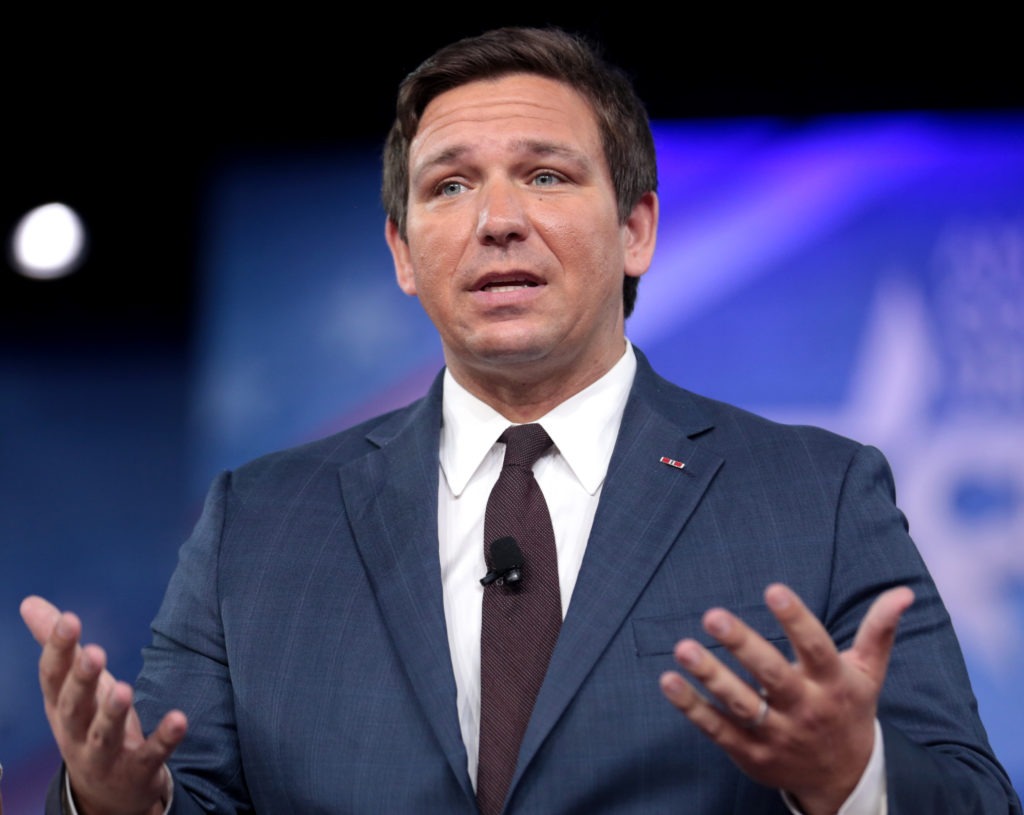 Even as large chunks of the media try to prop up Ron DeSantis as inevitable for 2024, the reality is that his idiotic insistence on pandering to Trump's too-small base has made him unpopular in Florida – and it's putting him at serious risk of losing reelection in 2022. Now DeSantis has found a whole new way to blow it.
Ron DeSantis apparently thinks he's making himself look strong by thumbing his nose at the federal government. For instance, he simply decided not to bother applying for $2.3 billion in available federal funding for Florida's public schools. This kind of deranged behavior may help him with right wing anti-government extremists, but it only hurts him with voters in the middle, which is part of why his approval rating keeps dropping.
Florida Commissioner Nikki Fried, a Democrat who is running against DeSantis for Governor in 2022, tweeted this: "Imagine a $801 check for each student in Florida schools. That's how much students, parents, and teachers lost by Governor DeSantis not bothering to apply for $2.3 billion in additional funding for schools. This is a shameful dereliction of duty."
Fried is absolutely right. Not only is Ron DeSantis using the same terrible playbook that caused Donald Trump to lose reelection, DeSantis isn't even any good at trying to mimic Trump. DeSantis is an absolute train wreck, and he's destroying Florida. The only good news is that he's making himself so unpopular that he's going to be highly beatable in 2022. It's time for political activists around the nation to get behind Democratic candidates like Nikki Fried and Charlie Crist in Florida, as it'll take a nationwide effort to take DeSantis down. But if we do defeat DeSantis in 2022, we won't have to worry about him in 2024.
Bill Palmer is the publisher of the political news outlet Palmer Report