Get ready for the GOP crazy train
Like a well-oiled machine, this Thursday night, instead of broadcasting the January 6th hearing, Fox News will no doubt be showing programing on caravans of immigrants, Hunter Biden, Hilary's emails, and why AR-15s are necessary to shoot a two-pound prairie dog. The distraction offered by Fox is part of the Republican machine and it's dangerous to democracy.
The political turmoil coming out of LA and San Francisco prove it's important to know your candidate, but in a world that's gone crazy, here's one golden rule to follow in all the upcoming elections: Do. Not. Vote. Republican. Ever. Don't even consider the "good" ones, because there aren't any. We've already got undercover GOPers in Manchin and Sinema. Liz Cheney, who's shown more integrity than all of them put together, is surprisingly doing her job on the January 6th Committee, but one or two Republicans do not a party make.
In today's breakneck pace, not everyone can take the time for research. Yes, there are some good right-wing conservatives, perhaps. But even the "good" ones are so soaked in douchebaggery and political pressure that they've been taught to never consult with their inner voice nor their morals.
Today a Newsmax reporter asked Matthew McConaughey if he was "grandstanding" in his emotional plea over gun control. We need a two-party system but until the Republican Party regains its conscience, it's best to stick with the policy of avoidance at all costs. Truly, these folks have not sold their souls but leased them out to the highest bidder, and they are dangerous.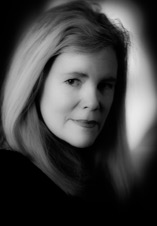 TR Kenneth is the author of the thriller, A ROOM FULL OF NIGHT.  You can read all about her at trkenneth.com and on Twitter