Feds raid Rudy Giuliani's home – and Donald Trump should be quaking in his boots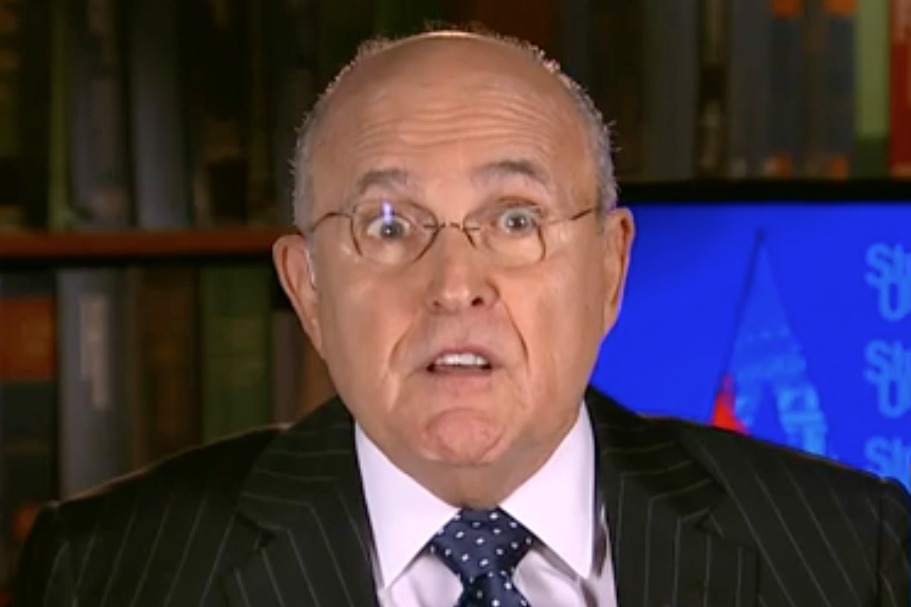 This morning the Feds raided Rudy Giuliani's home in New York City and seized pretty much everything. They didn't arrest him, but it's now clear that that's coming. This is not only bad news for Rudy, it's bad news for Donald Trump.
Federal criminal investigations tend to take a very long time even when they remain active. But based on how the case against Rudy was reportedly heating up about a year and a half ago, only for nothing to happen since, it's now clear that the case was on pause until Trump was gone – and now it's back in action with a vengeance.
It's not clear if the case was on pause because the Feds wanted to wait until after Trump was out of position to pardon Giuliani, or if Bill Barr forced the Feds to put the case on ice. Either way, the New York Times says today's raid is part of the same dirty foreign money case that the Feds have been building against Rudy since at least 2019.
Here's the thing about today's raid. The Feds would already need to have really damning evidence in hand against Giuliani in order to obtain this kind of search and seizure warrant. In other words, they've already got him nailed. In fact the Feds have likely already obtained external copies of much of Rudy's electronic communications that were seized today; this is partially about seeing if he's tried to destroy that evidence on this end, and whether they can nail him for obstruction, which is an way easy to force him to realize he needs to cut a deal.
So now Rudy Giuliani, whose home has just been raided, whose devices have just been seized, and who ostensibly has just enough lawyer marbles left to know that he's headed to prison, has to make a decision whether to cut a deal against Trump. Giuliani is 76 years old and in visibly worsening cognitive health; if he goes to prison for any length of time it'll be a de facto life sentence. His only chance of not going to prison is if he helps send Trump to prison.
Here's another thing to consider. If Merrick Garland's DOJ has decided to reactivate the criminal case against Rudy Giuliani, then it's surely decided to actively pursue criminal cases against all of the Trump era henchmen. This comes shortly after the DOJ filed a multimillion dollar suit against Roger Stone. Are we supposed to believe that the DOJ is now pursuing all of Trump's henchmen, but not pursuing Trump? It's time for Trump to be quaking in his boots. This is in addition to the widely documented criminal cases against Trump in New York and Georgia.
Bill Palmer is the publisher of the political news outlet Palmer Report