Early voting data is starting to get very interesting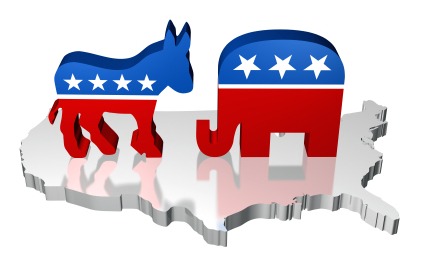 Earlier this week we talked about the unfortunate new trend in which Republicans and right wingers are flooding the polling averages with commissioned polls aimed at making it look like they already have the midterms wrapped up, presumably in the hope Democrats will get discouraged and not bother voting or volunteering. But if we discard the wacky polling, what signposts do we have to work with this final week?
Because early voting has become such a popular phenomenon since the pandemic, and because states tend to release such data by party registration and other demographics, early voting numbers are becoming a popular field of study. Groups like TargetSmart have been breaking that data down by gender and age range, and then comparing it to early voting data in 2018 and 2022, to try to gauge how things are shaping up.
Tom Bonier, the CEO of TargetSmart has crunched the data, and come to this conclusion: "This election has the potential to produce a large number of surprise outcomes across the country. Including the outcome of Dems retaining control of Congress." In other words, in spite of the flood of Republican-commissioned polls insisting they've got the midterms wrapped up, and the media's ratings-driven doom and gloom about how the Democrats are in trouble (it's funny how the entire mainstream media always claims the Democrats are always in trouble), the reality is that the midterms are looking to be very much up for grabs.
This doesn't mean the Democrats are going to win. Bonier is merely saying that the Democrats winning the midterms is one realistic outcome; they could just as easily lose. As I've been saying throughout this cycle, the midterms are likely to end up being very close – and close elections are decided by which side's activists are willing to put in the most legwork down the stretch on things like going door to door and phone banking.
If you want to call yourself a political activist, it's not enough to just vote. You have to put the "active" in "activist" by getting others to vote who otherwise might not have voted. Sign up to volunteer for Democratic candidates. Put in the work these final days. You'll be glad you did. In the tightest of races, the efforts of one person can be the difference between winning and losing. Be that person.
Bill Palmer is the publisher of the political news outlet Palmer Report