Donald Trump hires Joe Lieberman's law firm partner to represent him in Trump-Russia scandal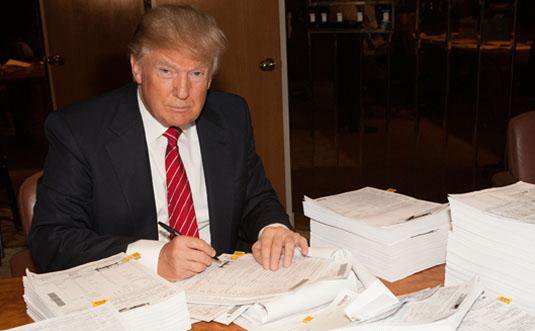 After Donald Trump began floating former Senator Joe Lieberman as his top pick to be the next Director of the FBI, some pointed to a potential conflict of interest: Lieberman has since gone on to become a senior counsel at the law firm of Kasowitz, Benson, Torres and Friedman. That's a problem, because Trump has used Kasowitz to represent him in personal matters in the past, including during the course of the election. But that conflict of interest just got much, much more severe.
Today, Donald Trump announced that he's hiring Marc Kasowitz to personally represent his legal interests in the ongoing and exploding Trump-Russia scandal (link). That means Trump is simultaneously hiring an attorney to defend him in the investigation, and trying to install that attorney's legal partner to be the head of an FBI that's helping to carry out the investigation, after having fired the last FBI Director to try to sabotage the Russia investigation.
Obviously, Joe Lieberman would resign from the law firm in order to become FBI Director. But it still means that the same law firm would unofficially be representing both sides. This is a stunning level of brazenness, even by Donald Trump's standards. It's not legally valid in any practical sense, and yet Trump is essentially daring the Senate not to confirm one of its own former members as the new Director of the FBI.
Even more remarkably, as Palmer Report reported earlier today (link), Donald Trump's newly hired attorney Marc Kasowitz has notable experience in defending clients against RICO (money laundering) charges, raising the question of what Trump may be most afraid of as the investigation runs deeper. But in any case, Trump's hiring of Kasowitz should be automatic grounds for the Senate to reject his law partner Joe Lieberman if he's nominated for Director of the FBI.
Bill Palmer is the publisher of the political news outlet Palmer Report