There's a big election taking place THIS TUESDAY that we're all overlooking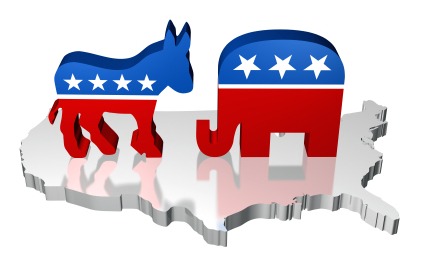 We all know that there are some crucial elections in certain states in odd numbered years, along with whatever special elections might end up happening. But we just finished the 2022 midterms, didn't we? The 2023 "off year" election cycle can't be upon us already, can it? Well, in one state it is – and it's happening in just a few days.
This Tuesday, February 21st, Wisconsin is holding its Supreme Court primary election. This sounds a bit obscure, until you realize that this will help decide who ends up on the Wisconsin Supreme Court, which will end up playing a role in how the 2024 presidential election results are handled in the state.
The Chair of the Democratic Party of Wisconsin, Ben Wikler, is sounding the alarm. He's asking that last minute donations be made at this official ActBlue link in order to help get out the vote:
5 DAYS TILL WISCONSIN'S SUPREME COURT PRIMARY: On Tuesday, Feb 21, Wisconsin voters will cast the final ballots in the four-way primary election that will choose the state's candidates for its highest court. Help fund our all-hands-on-deck turnout effort: https://t.co/Do0WOI8DpK

— Ben Wikler (@benwikler) February 16, 2023
Let's get involved in this race, right now, and try to change the outcome. Donate, volunteer, do what you can to help make sure that the Wisconsin Supreme Court ends up in the right hands. This is an election with nationwide implications for 2024. The best way to get the jump on the 2024 election cycle is to spend these next few days winning this Wisconsin Supreme Court election. You can donate here.
Bill Palmer is the publisher of the political news outlet Palmer Report