U.S. Congressman Ted Lieu just can't stop trolling Donald Trump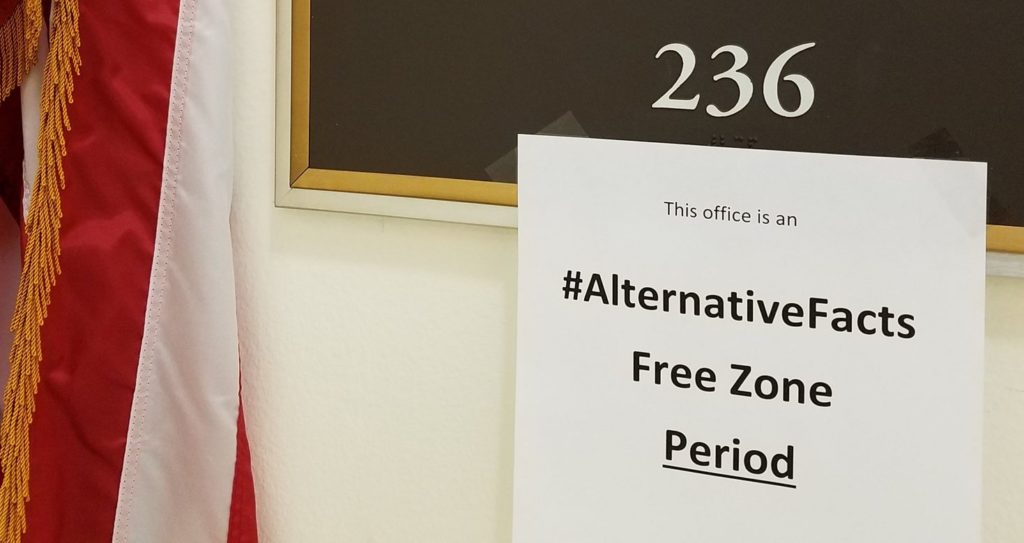 If you're looking for Democrats in Congress who are willing to fight back against Donald Trump and his political agenda, you'll have no trouble finding plenty of them. But if you're looking for someone who's willing to actively troll Donald Trump on a regular basis with the specific intent of getting under his skin, look no further than U.S. Congressman Ted Lieu from California. His ongoing trolling of Trump, both on Twitter and in the House, is fast reaching epic proportions.
Over the weekend, after Trump press secretary Sean Spicer put forth false information during his very first briefing room appearance,Congressman Lieu fired back by referring to him as a Fake Press Secretary. But that was just the beginning of the ongoing taunting. Ted Lieu's other tweets directed at Donald Trump have recently consisted of the following:
"Was charged $2.99 for coffee listed at $2.59. That's why I have trust issues. Oh, and the fact that @seanspicer at #WhiteHouse makes shit up"
"Nixon was above the law. How did that work out?"
And taking on Trump's own Twitter voice, Lieu tweeted this:
"Never thought I'd say this, but I feel sorry for @realDonaldTrump. With everything he has, he still seems so unhappy & insecure. Sad!"
But now Congressman Lieu has topped himself today by posting this sign on the door of his office at the U.S. House of Representatives: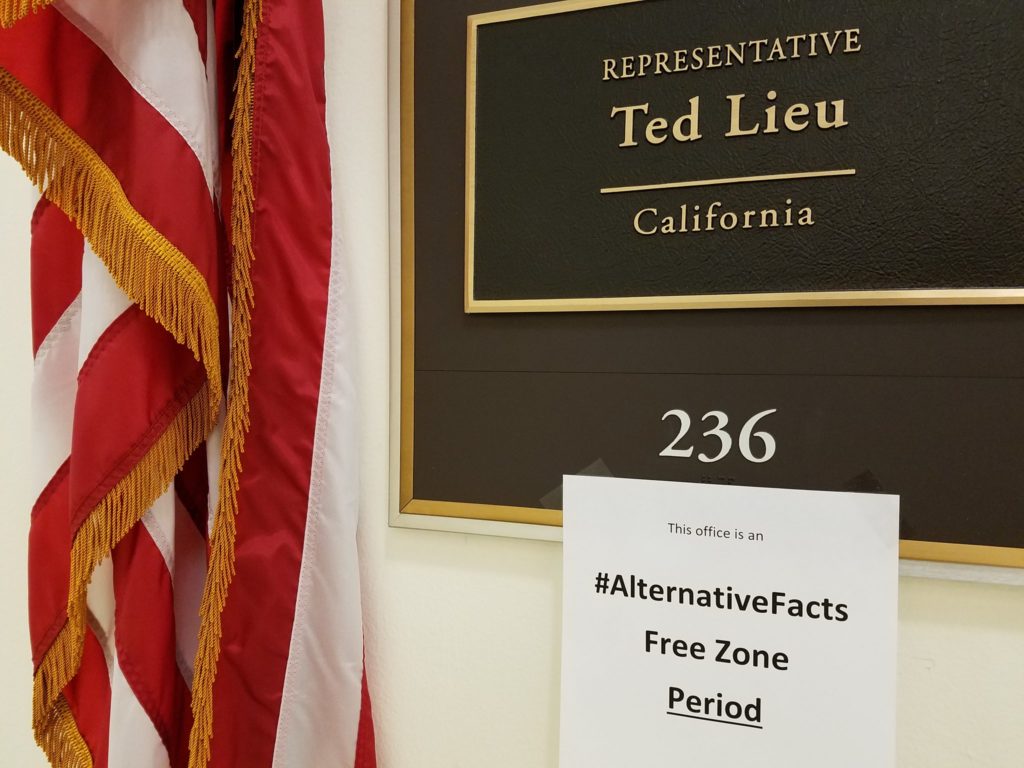 On the more serious side, Ted Lieu has also posted an illegitimacy clock tracking Trump's violations of the constitution. He also introduced legislation today to take away Trump's nuclear authorization. You can follow Ted Lieu on Twitter here.
Bill Palmer is the publisher of the political news outlet Palmer Report