Vengeful Donald Trump is now trying to wipe out the Republicans in the midterms all by himself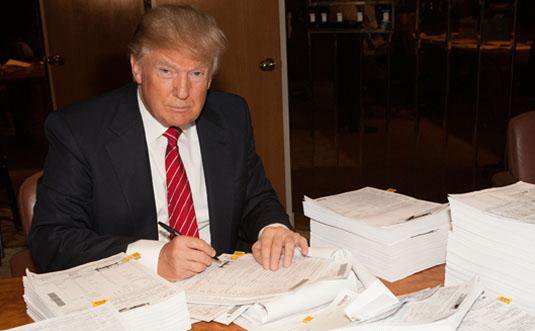 There has long been debate as to who has the upper hand in the 2018 midterms. The Republicans have voter suppression and gerrymandering, and perhaps Russia, on their side. The Democrats benefit from the pushback that always comes against the party of a new president – and this time around they also have the historically toxic unpopularity of Donald Trump. But now the Democrats may have a new ally in the midterms: Donald Trump himself.
Now that Trump's humiliating failure in office has been cemented with his failed TrumpCare effort, he's looking to take out his frustrations on his latest targets. And while he still hates the Democrats as much as ever, he's now increasingly deciding to try to scapegoat the Republicans in Congress. He's spent all day using his infamous Twitter account to insult them for being "fools" and "quitters" while threatening to sabotage the states they represent. And he's just getting started.
Once Donald Trump settles on a scapegoat for his own failure, he tends to rather obsessively stick with it for as long as he can. He's still trying to blame Hillary Clinton, for instance, for his own disastrous tenure in office. So now that he's decided to declare war on the Republicans in Congress to punish them for not being willing to prop up his failed presidency, he's unlikely to let go of it any time soon. And now that the rank and file GOP politicians have seen prominent Republican Senators like Lisa Murkowski and John McCain win their showdowns with him, they'll be less afraid to fight back as well.
Donald Trump can't win his new war against the GOP. He's too unpopular, too lacking in political savvy, and too lazy to show up every day and fight. The Republicans in Congress will destroy what's left of Trump's comatose presidency, if need be, in order to defend themselves. But they'll take on heavy damage in the process. If the Democrats handle the midterms correctly – and more importantly, if the left aligns itself behind the Democratic Party's leadership – then the midterms are fertile ground for a blowout.
Bill Palmer is the publisher of the political news outlet Palmer Report