Donald Trump's health questions mount as he begins canceling events left and right during overseas trip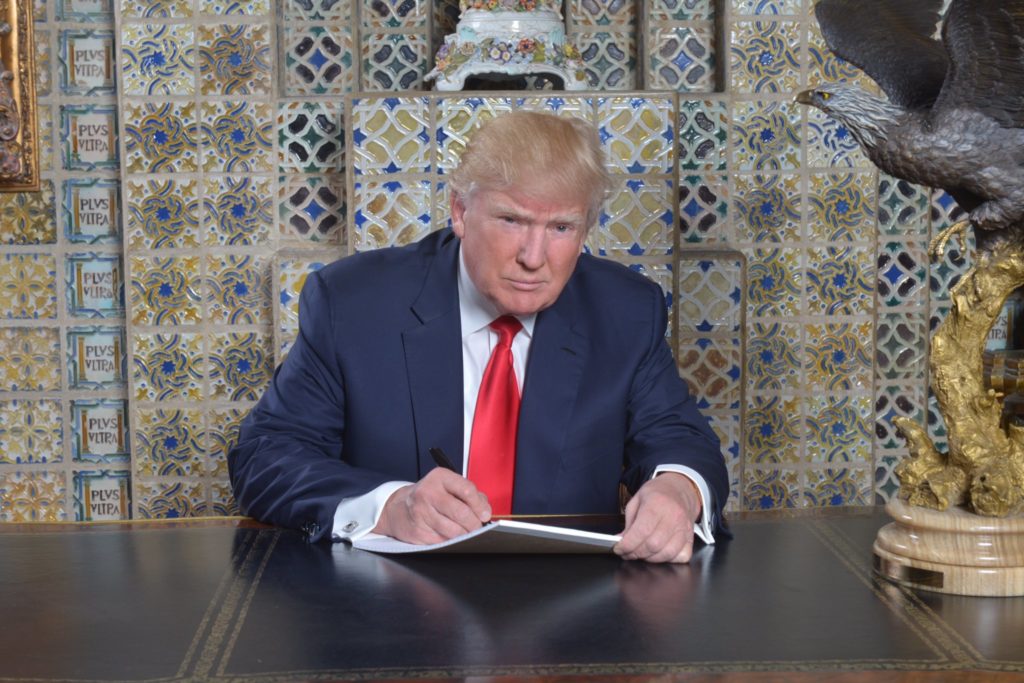 Earlier today, after Donald Trump seemed severely winded during the middle of his speech in Saudi Arabia and then began reading incorrect words off the teleprompter, causing his own staff to begin making excuses for him, we questioned whether there's something very wrong with his health or whether he's faking it to craft an excuse for resignation (link). But it turns out he's canceling events and meetings on his trip left and right.
We now have confirmation that Donald Trump canceled his scheduled appearance at a "Tweeps event" on short notice in Saudi Arabia, with his daughter Ivanka taking his place, according to Jennifer Jacobs of Bloomberg (link). We also have confirmation that Trump has already preemptively canceled his dinner meeting with the Defense Minister of Israel, according to Anna Ahronheim of Jerusalem Post (link).
Trump has also canceled his scheduled visit to the Church of the Nativity in Bethlehem, according to Israel and Palestine reporter Noga Tarnopolsky (link). And then there is the assertion that Trump has canceled a scheduled dinner with Fox News, according to Pesach 'Pace' Lattin (link), though we've been unable to confirm that last one, or to determine when and where this meeting with Fox was supposed to have been taken place.
But even among the confirmed cancelations thus far, both on short notice in Saudi Arabia today and preemptively in his upcoming Israel visit, combined with the manner in which he was visibly struggling to get through his big speech today, it paints a rather alarming picture. Donald Trump is either not physically capable of fulfilling the most basic travel duties of the office and his health is plummeting in real time, or this is all a setup so that Trump will have an excuse he can live with (even if no one else buys it) in case the pressure of a Special Counsel leaves him to conclude he has no choice but to resign.
Bill Palmer is the publisher of the political news outlet Palmer Report