The big attempt at breaking through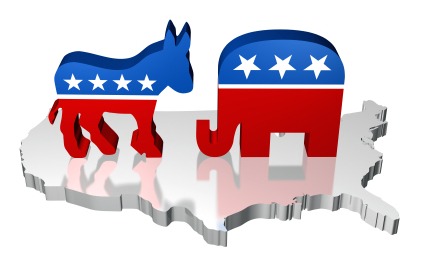 Living with an "Independent" is like living in a Shakespearean house divided. My S.O.'s passive aggressive both-sides-ism leaves me in an almost constant state of turmoil. Motivating friends and family to vote is one thing. Constantly having to explain reality at home is another.
One common refrain of Independents, "Republicans and Democrats are fiscally the same." I love you but, BULLSHIT. Case in point, the new U.K. Prime Minister hastily enacted U.S. Republican fiscal policy and destroyed the British economy, then resigned in disgrace, all in the last 45 days. Meanwhile, in less than two years, Biden decreased the Federal deficit by $1.5 trillion, and created a record 10 million jobs, reaching unprecedented 3.5% unemployment. This after Trump increased the deficit by $1.9 trillion, and unemployment skyrocketed to 6.3%. Biden also signed a bipartisan infrastructure bill into law…the list goes on.
Another trope of milquetoast Independents, "People have the right to their opinions." Oh, HELL NO, my darling. White Supremacy, now mainstream in America thanks to Republicans, is unconstitutional. In recent elections, voters in the U.S., France, and Germany thwarted extreme right leaders. Meanwhile, my blissfully oblivious S.O. didn't realize a far-right radical just became Prime Minister of Italy. After looking it up, he admitted I was correct. Wow!
Also, I have had to explain to my Pookie Bear that Ukraine predates Russia, Putin's unprovoked invasion is illegal and a war crime, Trump stole classified documents in violation of the Espionage Act, the list goes on.
Despite my ongoing sense of betrayal at home, one beacon of hope has remained, providing a clue. Ever since the unelected SCOTUS overturned Roe v Wade, my S.O. has repeatedly expressed outrage, (of course, I must convince him Rick Caruso is an anti-abortion Republican, and to please GOD vote Karen Bass for Los Angeles mayor).
Conclusion, from my own personal sampling, the KEY to Get Out the Vote, the single most effective message, is the overturning of Roe. This iconic image is pinned to all my social media accounts, which I share regularly, reminding everyone to VOTE BLUE in Roe-vember.
Chicago native Lorraine Evanoff earned her degree in French from DePaul University then became a Certified Financial Manager. She worked as a finance exec in film production for seven years in Paris, then in Silicon Valley during the dot-com era, and later for various Hollywood production companies, notably as CFO of National Lampoon. She is currently living in Los Angeles with her husband.