Voter suppression legislation goes down in flames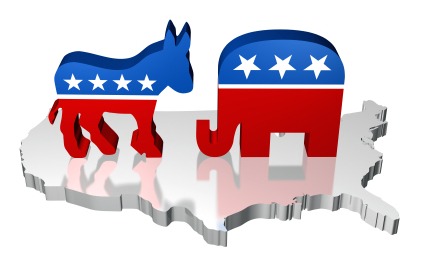 The good news for our side just doesn't stop. A federal judge has struck down a Texas voter suppression law that was being challenged on the grounds it was unconstitutional. This law, passed by Texas Republicans, required that people who register to vote in the state of Texas, provide a post office box as proof of a home address.
It also said people can't establish a residence "for the purpose of influencing the outcome of a certain election." Well, that makes sense! (Sarcasm.) This language is so vague it's incredible. Who would get to decide what residences were fake? The GOP just keeps getting more bizarre in their quest to prevent the American people from voting.
But this legislation, Senate bill 1111, would have taken effect next month. Now, it will not. Voto Latino and the Texas chapter of the league of United Latin American Citizens challenged the bill. And U.S. District Judge Lee Yeakel struck it down, stating the wording was "unconstitutionally vague."
This will directly impact college students — for the better. Yeakel said that the law "creates unique burdens for many college students who live on campus part-time." The Judge said this legislation could lead to college students being disenfranchised.
Of course, I'm sure that was the whole point of the bill. Texas, as you know, leads the way in enacting voter suppression legislation. Maria Teresa Kumar, who is the President of Voto Latino, said she is "thrilled" with the decision. People — particularly Texans — must be aware of the fact that this legislation was struck down, so let your friends in Texas know! And score another victory for our side..