Everything you thought you knew about the past year and a half has turned out to be wrong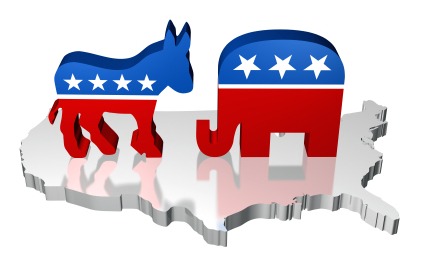 Last night, corrupt and confused Senator Kyrsten Sinema caved on the landmark Democratic Party legislation to improve, well, just about everything. Sinema demanded a few concessions, but they were minor in comparison to the overall quality of the legislation that's now going to pass, after calculatedly corrupt Senator Joe Manchin got his own concessions earlier this week.
We now have proof, once and for all, that Manchin and Sinema are inclined to cave when they're under sufficient pressure to do so. Unfortunately, the Democratic Party had to apply most of that pressure itself, because most political "activists" were too busy sitting around muttering about how Manchin and Sinema would "never cave no matter what."
The kicker is that if the Democratic Party had gotten any help from Democratic activists, they likely could have pressured Manchin and Sinema to cave on a lot more legislation over the past year and a half. Manchin and Sinema are always going to do the bare minimum to try to remain in office, because if they get bounced from office, they lose their power entirely. Your job as activists was to apply constant public pressure to Manchin and Sinema, so they would end up with a more urgent definition of the bare minimum. But frankly, most people on our side simply couldn't be bothered to do that.
And so this is apparently all we're getting out of this legislative session. Don't get me wrong, it's a metric ton. This is one of the most consequential pieces of legislation of this generation. But could we also have squeezed Manchin and Sinema for voting rights and other legislation, if we'd actually bothered to pressure them, instead of sitting around complaining about them in defeatist fashion? We'll never know.
But we do know this: if we want to keep scoring legislative victories, we're going to have to win the Senate and the House in the midterms. And while the numbers are starting to look pretty good for expanding the Senate majority to 52 seats to make Manchin and Sinema irrelevant, keeping the House is going to be a challenging battle.
If you're just now realizing that you've wasted the past year complaining about how Manchin and Sinema were supposedly never going to cave no matter what, complaining because you mistakenly thought Merrick Garland wasn't investigating Donald Trump, complaining because you mistakenly thought Chuck Schumer couldn't get things done in the Senate, and other complaints that ended up being a complete waste of time, there is good news: you can now put the "active" in "activist" by diving in and helping competitive Democratic candidates in the midterms.
I beg of you, now's the time. Pick one or more of these Democratic candidates running in highly competitive midterm House races, and donate, volunteer, or sign up to help spread the word:
Sharice Davids • Elissa Slotkin • Abigail Spanberger • Mike Levin • Greg Stanton • Angie Craig • Chris Pappas • Annie Kuster • Dina Titus • Susie Lee • Steven Horsford • Marcy Kaptur • Hillary Scholten • Josh Harder • Jahana Hayes • Sean Casten • David Trone • Christy Smith • Rudy Salas • Gabe Vasquez • Greg Landsman • Michelle Vallejo • Adam Gray • Eric Sorensen • Frank Mrvan • Jared Golden • Dan Kildee • Emilia Sykes • Jamie McLeod-Skinner • Matt Cartwright • Chris Deluzio • Elaine Luria • Kim Schrier • Yadira Caraveo • Wiley Nickel • Jevin Hodge • Kirsten Engel • Will Rollins • Jay Chen • Cindy Axne • Carl Marlinga • Tom Malinowski • Bridget Fleming • Susan Wild • Nikki Budzinski • Katie Porter • Don Davis
Bill Palmer is the publisher of the political news outlet Palmer Report