This one is more important than you think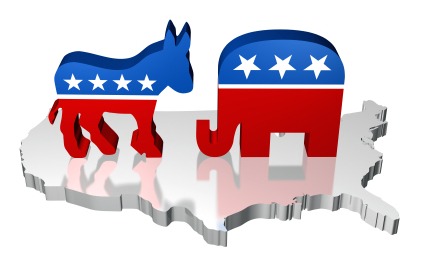 As the midterm primary season heats up, one of the most important seats in the Senate is Catherine Cortez Masto's seat in Nevada – a swing state that has gotten considerably bluer in recent years. Cortez Masto will likely face Adam Laxalt in November – a Republican who likes to pass himself off as moderate even though his latest endorsement of a congressional Republican candidate has betrayed how Trumpian he actually is. The candidate, Carolina Serrano, has already built a reputation for herself as a troll on Twitter, forwarding conspiracies about the FBI being behind the Jan 6 insurrection which she calls the "Fedsurrection," while also calling for the 1964 Civil Rights Act to be repealed and routinely calling for attacks on federal law enforcement.
What's worse for Laxalt's endorsement is that it reveals a great deal about his own unsuccessful effort in trying to overturn the 2020 election in the state of Nevada. The election of Glenn Youngkin in Virginia goes to demonstrate the GOP's latest strategy of trying to pass off anyone who distances themselves from Donald Trump as "moderate" even though Youngkin is just as far right as he assured his donors he would be.
As the committee continues to bring worse and worse findings to light, this can only be a downside for both candidates – and an issue that Democrats need to stress in the election. Laxalt and Serrano are anything but moderates – they're dangerous far-right ideologues and it's a side of them that's been well-documented. If you can, consider making a contribution to Catherine Cortez Masto's re-election campaign or phone bank so we can keep the Senate blue in 2022.
James Sullivan is the assistant editor of Brain World Magazine and an advocate of science-based policy making