This New York probe just keeps getting uglier for Ivanka Trump
Late last night in a pointed attempt to get attention, New York AG Letitia James made an announcement that Trump, Ivanka and Don Jr. need to sit for depositions in the building financial fraud case against the Trump Organization. They'll probably have to attend even if they invoke the fifth 500 times like Eric Trump did. The Catch-22 is this is a civil case.
Property seizure would be catastrophic for them and seems likely, but whether criminal charges against the Trumps can be assembled and made to stick are still up in the air. AG James appears to be looking for intent in the criminal case, but there's no way she'll get an admission of culpability from this group. All the Trumps are hardened toward fighting, then settling litigation after the clock runs out. While Ivanka suddenly appears on Instagram handing out food boxes in some unnamed charity to "architect" her innocence, Eric and Don Jr. are on the war path with AG James, determined to make her case about political retribution.
None of this will work. AG James will probably never get an admission of guilt out of them, but the sheer number of fraudulent misrepresentations and their history of fraudulent misrepresentations will certainly convince a jury that this is a willful, intended pattern. Additionally, if Ivanka is the point person for Deutsche Bank as alleged in the court filing, we can add that the Trump crime property in Baku needs to be analyzed, along with all of Ivanka's dealings with Deutsche Bank.
The fact that AG James is looking at overseas Trump deals as well is a markedly good thing. If the January 6th Committee can subpoena and obtain the Trumps' phone and email records, then AG James can get her hands on the communications between Ivanka and all these nefarious dealmakers. Lock her up and throw away the key.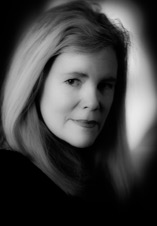 TR Kenneth is the author of the thriller, A ROOM FULL OF NIGHT.  You can read all about her at trkenneth.com and on Twitter