This is blowing up in Ron DeSantis' face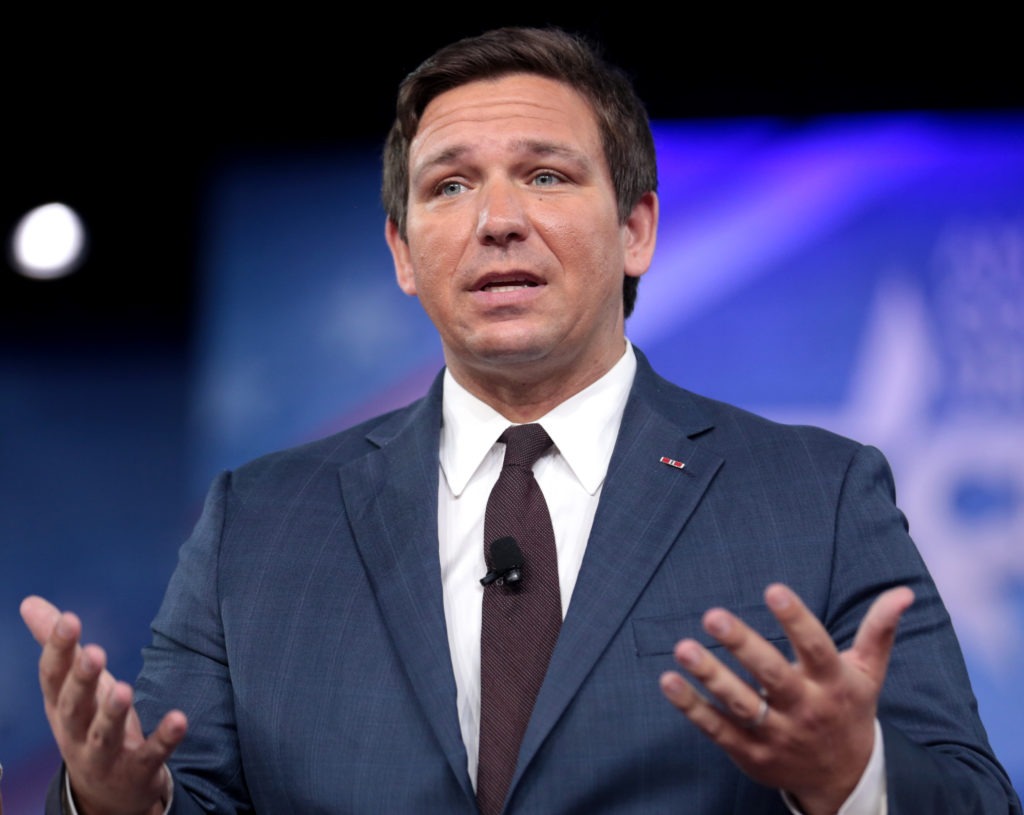 As Ron DeSantis vies to become the Republican nominee in the 2024 presidential election, he is bending over backwards to stand out among all the crazies. The problem is, when you bend over backwards too much, you're likely to fall and hurt yourself, putting your phoniness and desperation on full display. That's exactly what just happened with DeSantis with two very different issues regarding guns.
While campaigning in Iowa recently, DeSantis claimed that if he were to become President of the United States, he would repeal a federal bump stock ban. Avoiding arguing Second Amendment rights, DeSantis attacked the ban claiming it should be invalid because it was a rule created by the executive branch, not Congress.
However, DeSantis doesn't like to talk tough about the bump stock ban that already exists in his own state, which was part of a large legislative response to the 2018 mass shooting in Parkland. Although DeSantis, while running for Florida governor, claimed that he would have vetoed that bill, the fact remains that "DeSantis has not made any major move to repeal the law," according to a report from the Miami Herald.
DeSantis then delivered more bluster about guns on Thursday. DeSantis' office announced he contracted cargo planes to send drones, body armor, and helmets to Israel. Providing only sketchy details, DeSantis' office claimed, in a statement to Reuters, that he "worked with the Consul General to help get weapons and ammunition to Israel through private parties."
However, Maor Elbaz-Starinsky, the Israeli Consul General in Miami, told Reuters his office "did not work with the governor to send any weapons or ammunition to Israel through private parties." Although there were some shipments of medical supplies and rifle inserts that Israeli authorities ordered earlier in the month, what DeSantis is describing is not only something that Elbaz-Starinsky was unaware of but that he would find "very, very bizarre."
After becoming Speaker of the House this past week, Mike Johnson spoke about gun violence, claiming, "At the end of the day, the problem is the human heart. It's not guns, it's not the weapons." The problem is actually the heart of certain humans like DeSantis who avoid pursuing meaningful action to make us safe and instead offer misleading bluster about their dangerous pro-gun positions.
A new national poll of GOP presidential primary preferences is the "worst yet" for DeSantis, putting him at 8% and 47 points behind Donald Trump. Also, the field is closing in on DeSantis, which is "perhaps more worrisome" for him, according to an analysis by Florida Politics. DeSantis isn't displaying resolve or leadership with his recent pronouncements—on the contrary, he's oozing desperation.