The walls are closing in on Donald Trump from all sides
The Lincoln Project has introduced a new ad in an attempt to bait Trump. Our money's on it working. Not only is the ad targeted to the Mar-A- Lago viewership, it's also using the trigger word "impotent." If the Lincoln Project's Rick Wilson's Twitter reaction is any indication, it's already causing a volcanic eruption in Trump's broke down palace in Palm Beach.
The former guy can't get a break today. Additionally, John Dean (yes, that John Dean) tweeted that he is certain Trump will be prosecuted either by the Feds or SDNY. The thing that's so extraordinary about the Trump situation is that there are so many laws he and his staff have broken, it's hard to pin down the one that actually gets him first.
We've had Russian collusion proven beyond a doubt by none other than the Treasury. Now there's the looming financial crimes in New York by the Trump Organization that they'll all have to eventually face. Throw in the sex offenses that surely seem pending from the Epstein and Ghislaine Maxwell cases, the former guy seems to have committed a cafeteria of crimes.
Now that Derek Chauvin has been convicted, the public's attention can get back to Matt Gaetz. Fox's Tucker Carlson seems to be needing some serious psych meds if his maniacal behavior on his show is any indication. It's hard not to think Tucker's behavior shift has to do with Gaetz's mentioning on his show that Carlson and his wife could conceivably be character witnesses in Gaetz's looming pedophilia arrest.
The one thing we know is there's no honor among thieves. That most of these slimeballs are sure to flip on the higher ups is a given. Tucker knows this well as he's been in the slimeball fraternity since at least high school. So, get out the popcorn, pour yourself a cold one, and wait for the show to begin. The volcano is about to erupt.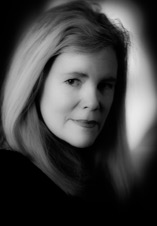 TR Kenneth is the author of the thriller, A ROOM FULL OF NIGHT.  You can read all about her at trkenneth.com and on Twitter