The stakes just got higher in the 2022 Virginia race for Governor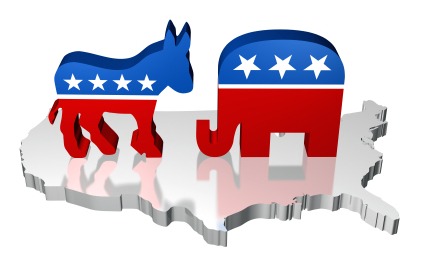 The Republican nominee for Governor of Virginia, Glenn Youngkin, has already been caught for his embarrassing attempts to pose as a moderate – something that's even harder to lie about now that he's repeatedly gotten Donald Trump's endorsement for governor. Of course, the other effort Youngkin's campaign is making is to portray him as someone who's good for business and the economy – and if you were wondering, it's going just about as poorly as his moderate credentials.
Despite a campaign promise that he will help bring about a jobs increase in Virginia, Youngkin is the former co-CEO of the Carlyle Group, a Washington, D.C. investment firm investing in overseas companies that offer services in outsourcing. In Youngkin's 25 years with the company, Carlyle purchased controlling shares in a number of business process outsourcing companies – places that hire people to perform business functions for overseas clients at lower rates than the businesses would pay employees working on American soil.
We're not talking about just small shares either – the group bought up 70% of the China-based VXI Global Solutions, LLC, despite the GOP's constant accusations of Democrats being subservient to China and Chinese businesses. Youngkin offers no apologies – even though he faced heat for this in the primary. Meanwhile, under Virginia's current Democratic governor, the state has ranked as number one for business, despite Youngkin's claims that many are struggling. Terry McAuliffe, running for a second term, has an excellent chance of winning, but there's still plenty at stake in this election, with legislative control in the state determined by a few key races. Virginia has made a considerable amount of progress in a short amount of time – let's keep it going.
James Sullivan is the assistant editor of Brain World Magazine and an advocate of science-based policy making