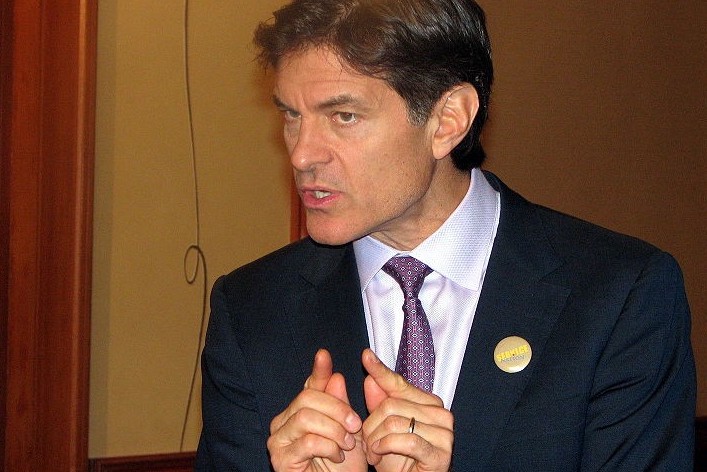 One of the GOP's regular attacks throughout the 2022 Pennsylvania senate election has been accusations about John Fetterman's health – which has been rather stupid on their part as they tried the same attacks on Joe Biden since he was running for re-election as vice president in 2012 and throughout the 2020 Democratic primary and general election as he took on Donald Trump – and it never really gained traction. They tried the same thing with Hillary Clinton but she still managed to beat the former guy by three million votes in the popular vote. The attacks of late have taken a turn even more vicious than they were in those two campaigns – with major news networks using ableist talking points concerning Fetterman.
Mehmet Oz has been pushing Fetterman to release his medical records and accused the lieutenant governor of lying about his health to the people of Pennsylvania. However, Fetterman called his bluff – recently having his medical records released that show he is steadily recovering from the stroke he suffered earlier this year and that he is fit to serve in public office in full capacity. This is coming up ahead of their debate together, which should allay any concerns the general public still has.
Staunch Trumpers going for Oz will probably decry the revelation as fake news, but they're not important anyway – what matters is whether their attacks will trickle down to voters sitting on the sidelines – and Fetterman is up against a dog killer who has actually called for price increases despite pretending to care about them. This should feel like a cakewalk, but Pennsylvania is a state where the result is likely to be close either way due to the distribution of Democrats and Republicans throughout the state. That's why we need to get behind Fetterman in any way possible and make sure that he wins in the state that could determine who controls the Senate.
James Sullivan is the assistant editor of Brain World Magazine and an advocate of science-based policy making