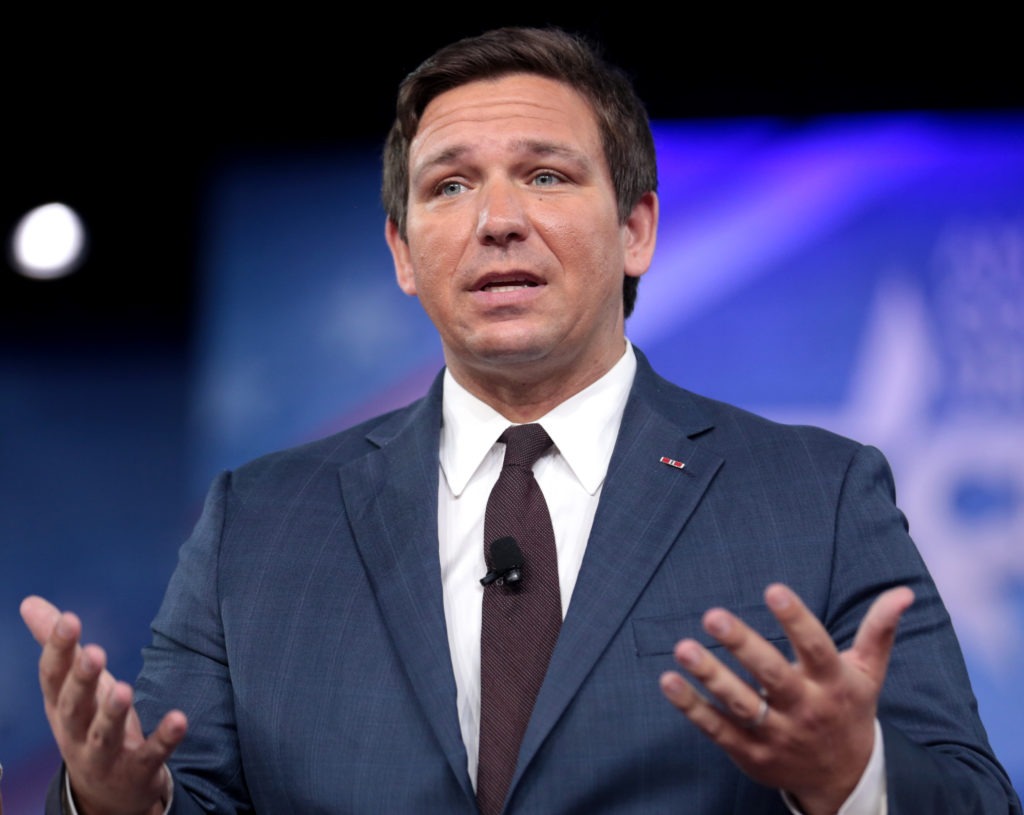 A PAC associated with Donald Trump is going all-in on attacking Ron DeSantis. And this new ad against the charmless Florida Governor, is one for the ages. Now, it's essential to understand that I despise both Trump AND DeSantis. But if the two can destroy each other in their mad quest for the presidency, then I'm all in. In this ad, one sees –pudding — lots of pudding.
The ad, which refers to DeSantis as "pudding fingers," claims DeSantis wants to cut senior benefits and raise the retirement age. "Ron DeSantis has "dirty fingers," the ad says. Hilariously viewers of this ad are treated to glimpses of pudding everywhere — and fingers, presumably a nod to the reports that DeSantis once ate pudding with his fingers which is indeed gross.
"Ron DeSantis loves sticking his fingers where they don't belong," the ad says. "Tell Ron DeSantis to keep his pudding fingers off his money. And oh, somebody gets this man a spoon." Love it!
Now DeSantis has denied the disgusting accusation of eating pudding with his fingers. I don't believe it. The man is just uncouth enough to do it, and besides, he lies like an out-of-control faucet. So I would guess that, yes, Pudding Ron likely DID do this.
And although the ad is funny, it's likely driving the pudding connoisseur crazy. Because if there's one thing we know about Ron DeSantis, its that he HATES being made a fool of publicly – even though that's happening on a very frequent level these days.