Rudy Giuliani has completely berserk meltdown on live national television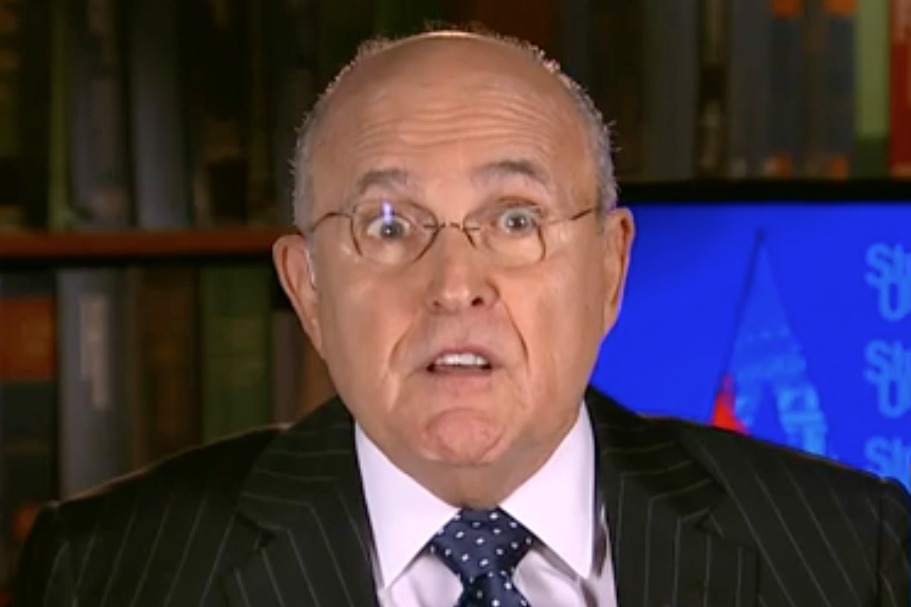 Just when you think that Rudy Giuliani cannot find a way to even further demonstrate the insanity of himself and his client, Rudy finds a new way. Giuliani, who went on a mission to Ukraine to manufacture fake dirt on the Bidens and promised explosive information, was dismissed by Lindsey Graham as needing to have his information vetted. For Graham to be so dismissive tells us all we need to know.
Now Giuliani is spreading more manure, this time on "Judge" Jeanine's show. Giuliani claimed on Saturday night that Joe Biden made money in Iraq, in Iran, and in China. He spoke of a RICO crime chart with Biden at the center. No evidence, no information, nothing, but the Cult 45 fools will eat this up.
Rudy also went on to say that the Supreme Court should declare impeachment unconstitutional. One minor problem for the G-Man, who used to be respected for his legal analysis: impeachment is specifically set forth in the Constitution, and assigns the responsibility of each chamber of Congress and the process that is to take place. Impeachment requires no actual criminal conduct, and is instead a political process.
In addition, Rudy stated to Jeanine, "The Chief Justice has the power to dismiss the impeachment case." Yeah, that is not how this works. The Chief Justice has no power to do any such thing and, in the 1990s, the Supreme Court expressly stated that when it comes to the process, the Court would not get involved, as impeachment is indeed a political matter. We appear to be living in a world of Batman's Gotham, with Rudy appearing as a delusional Joker. Notice though that "Judge Jeanine" might be the only willing participant at the moment in Rudy's delusional act – just not the kind of judge who can help him.
Daniel is a lawyer writing and teaching about SCOTUS, and is the author of the book "The Chief Justices" about the SCOTUS as seen through the center seat.