Republicans wanted to pick a fight. They've got one now.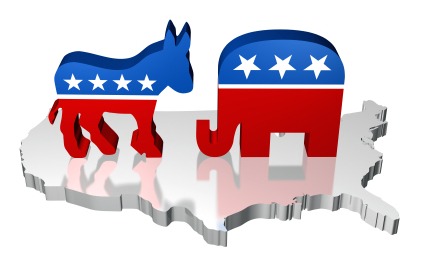 It started with a protest. The three Democratic Tennessee State House representatives saw injustice and spoke out. All they wanted to do was to help the children. ALL THEY wanted was no more death. No more death of small children. No more damn "thoughts and prayers." No more.
So they joined in a protest. And then Republicans decided they must be expelled from the Tennessee state House. Republicans dare to call what they did an insurrection. Republicans dare to mock them, and bully them, and now these Republicans are stealing their jobs — because they can.
One Democrat, Gloria Johnson survived the potential expelling — by one vote. Rep. Justin Jones however did not. Neither did Justin J. Pearson. Both of the two are progressive African Americans and agents for change. They were elected BY THE PEOPLE FOR THE PEOPLE. And yes, race played a role. Race in fact, seems what this is all about. This is what Republicans DREAM of.
What a sad day for Democracy and equality. People, we need to do something. We need –, and I say this from the bottom of my heart — to keep this horrible story in the news, to organize, to vote UP AND DOWN THE TICKET. What is happening in Tennessee is a death of sorts.
It is the death of democracy. As the Washing Post says, "democracy dies in darkness." I say in Tennessee, democracy dies if republicans keep on getting voted in. So we must act. We must work our heads off. Because if we don't? We're going to see them do this in other states.
The red states — sadly, tragically — are burning to ash. Their freedoms, their rights, their humanity — all are dying. Their democracy is dying. We must make sure we bring it back.