Pulling the plug on Ron DeSantis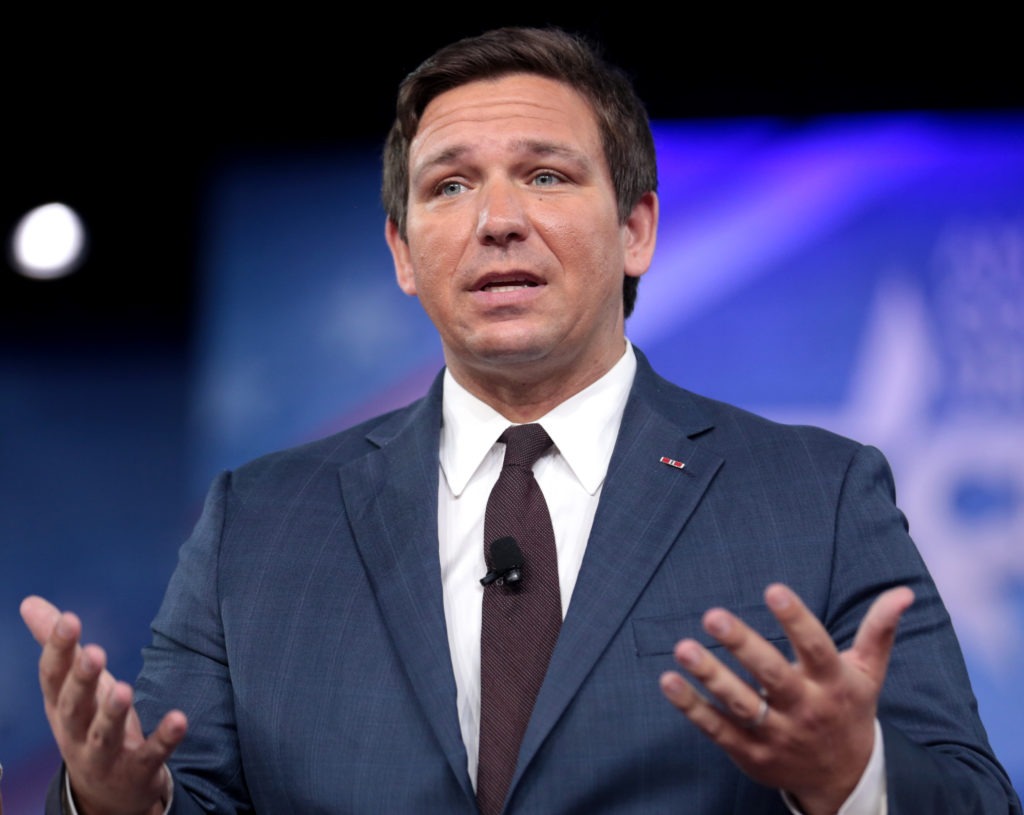 Picture a woman looking for a new ring. Until this point, she wore only purple rings — they were always an intoxicating violet, moderate in tone, neither too bright nor too dark.
But today, she wants to search for a different color. She has two choices. Will it be the red — or the blue? The ruby dances in front of her, the fiery color winking before her eyes — it's a vivid and angry red as bright as fire.
Next to it is the Sapphire — it is a deep, serene and glowing blue. It is the color of dreamers, of idealism, of love. And it is calling to the lady. This is a metaphor but one that is all too real for us. We have quite a task. We need the voters who wear purple — we need them to try on blue for size.
And a good way to do that is to inform, educate, and clarify. For example, many swing voters are not aware of the vitriol coming from our red competitors. Governor Ron DeSantis, who cannot seem to shut his mouth, is an excellent example of this.
DeSantis has attacked Disney World, which is a disastrous move, although he does not appear to know this Why did DeSantis do this? Because the Disney CEO disagrees with him on the toxic "don't Say Gay bill" — and said so.
DeSantis flipped out. Calling them a "woke" corporation, DeSantis declared his policies would be based on what is in "the interests of Florida citizens." That is nonsense, and we know it. But do our friends in purple know this? I'd guess not. Indeed I'd imagine many Floridians do not even know he said this — because I've seen scant coverage on TV.
It is up to us to be the educators. Voter outreach involves so much more than just asking people to go to the polls. It's all about education and explanation, and introduction.
We need to talk to these voters on their own levels — not using scare tactics, just having quiet conversations and informing. DeSantis is just one example. But if we can broadcast our message into the haze of purple, we stand an excellent chance of having many of these voters, make the dive into the sea of blue.