President Biden and Chuck Schumer are hitting a home run on this one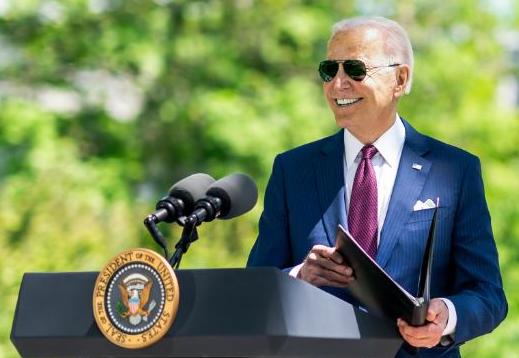 The recent nomination and swift confirmation of incoming Supreme Court Justice Ketanji Brown Jackson will forever stand as a major accomplishment of the Biden-Harris administration. Not only will Justice Stephen Breyer be replaced with an eminently qualified jurist upon his retirement this summer, but the fact that Jackson will be the first Black woman to serve on the highest court in the land and has prior experience as a public defender represents a milestone in diversity.
While Jackson's ascent is to be celebrated, it also comes as part of a larger positive development that has not been getting much press thanks to how relatively smoothly it appears to be going. This development is the record pace of President Joe Biden's judicial appointments as well as the type of jurists he is committed to selecting.
A few weeks ago, The Heritage Foundation, a conservative think tank, published an analysis of Biden's judicial appointments. Among other factors, the analysis pointed out that Biden began making nominations earlier than his predecessors, and it notes that Biden appointed a larger percentage of the judiciary in his first year since Ronald Reagan. Now in his second year, not only has Biden filled his first (and hopefully not last) Supreme Court vacancy, but he has already pressed forward with yet another round of judicial nominees.
On Wednesday, Biden named his sixteenth round (the fourth of 2022), which includes five nominees who are "extraordinarily qualified, experienced, and devoted to the rule of law and our Constitution," according to a statement. Biden's move brings the number of announced federal judicial nominees to 90. As with his past nominations, Biden emphasized that he is fulfilling his "promise to ensure that the nation's courts reflect the diversity that is one of our greatest assets as a country—both in terms of personal and professional backgrounds."
Biden and Senate Majority Leader Chuck Schumer are not slowing down. With Jackson confirmed, Biden and Schumer are committed to filling "as many court vacancies as possible by the end of 2022," according to reporting from The New York Times. So far, the Senate has confirmed a record 59 judges, including Jackson to the Supreme Court, 15 to appellate courts, and 43 to district courts, with a majority of women and minorities and with 30 percent who are former public defenders.
Schumer is now focused on lining up floor votes for 16 nominees who are awaiting consideration by the full Senate, with an additional eight nominees awaiting a Judiciary Committee hearing. With several federal judicial vacancies still outstanding, along with the possibility of another Supreme Court vacancy in the near future, we must do what we can to ensure this pipeline stays open. As we inch closer to the midterms, start encouraging your like-minded friends, relatives, and neighbors to vote. If we all turn out, we can do our part to keep the Senate blue.