Crimes against humanity charges are being filed against Donald Trump with the Hague
The Trump presidency is rife with examples of things that have never happened before. Those who wanted to step outside of the typical Washington political landscape certainly got their wish. True to form, Trump has handled the coronavirus pandemic dishonestly and defensively, rewriting history to define himself as the hero.
Trump's failure to consult the experts or to believe in science is not a surprise. Trump's marketing campaign for a specific drug is a little more curious. The drug, Chloroquine, tested and approved for other purposes but not for coronavirus, is specifically named during every afternoon press briefing. There is some evidence that there is a money trail, going way back to Michael Cohen's pay for play for access to Trump with the drug's manufacturer. There is always a money trail when the Trump family is involved.
Whatever the origin, the inappropriateness of pushing for a specific untested drug cannot be ignored. If Ohio Representative Tavia Galonski has anything to say about it, the world is about to hear more. The Representative from Akron, Ohio, is making a referral to the International Criminal Court (ICC) to investigate Trump for crimes against humanity concerning his statements about treatments for COVID19.
Galonski is unaware of how to make the referral to the Hague, which is not recognized by the United States and has no jurisdiction to investigate crimes by Americans that occur on U.S. soil. It is unlikely that this will stop Galonski from her investigations as she calls for accountability. There are indeed international ramifications. Sweden had begun a trial treatment with Chloroquine but has since quit the trial after patients started experiencing severe side-effects such as vision impairment and seizures. Chloroquine, used in therapy for Malaria and auto-immune diseases such as Lupus, has severe side-effects associated with its use. Since Donald Trump asked, there is "a lot to lose."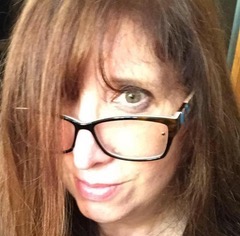 Virginia is a university & law school graduate, mom, entrepreneur and angry Democrat, hoping for change.