North Carolina Governor sticks it to Republican legislature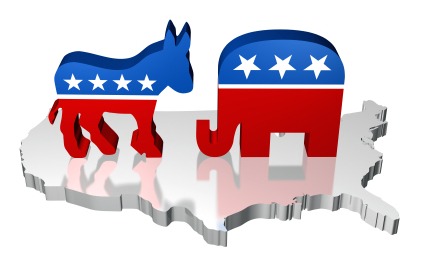 Rep. Tricia Cotham went from nobody to household name overnight. The North Carolina state rep who was elected in a safely Democratic district changed her party to Republican without warning and gave the GOP a supermajority in the state house.
Cotham has had a number of excuses as to why she changed parties as abruptly as she did, and there's no clear explanation as of yet for why it happened. At the time, many on our side threw up their hands in defeat, that once again, the GOP was getting away with everything and we were all doomed.
The state's Democratic Gov. Roy Cooper, however, had other ideas. Even though he's up against a veto proof majority right now, he just openly vetoed the abortion ban Republicans rushed through the statehouse and senate, in effect, calling their bluff.
Sure, the GOP can easily override it – but Cooper's betting that doing so will cost them, particularly this early on, when the Republicans in more moderate districts don't want to be associated with the extreme ban. Cooper knows that Republicans can always be counted on to do the most selfish thing – which is hold onto their own seats – in a time of crisis – and that Republicans will either lose now or later.
James Sullivan is the assistant editor of Brain World Magazine and an advocate of science-based policy making