New York Daily News drops the hammer on Donald Trump
New York City has never been impressed with Donald Trump, a two-bit real estate scam artist and huckster who has never understood what makes the city so great. Now Trump is trying to screw New Yorkers by refusing to turn over most of the ventilators that FEMA is sitting on – even as Trump asserts we'll all somehow magically be able to go outside again by Easter.
Suffice it to say that the New York Daily News is less than impressed with Trump's latest antics: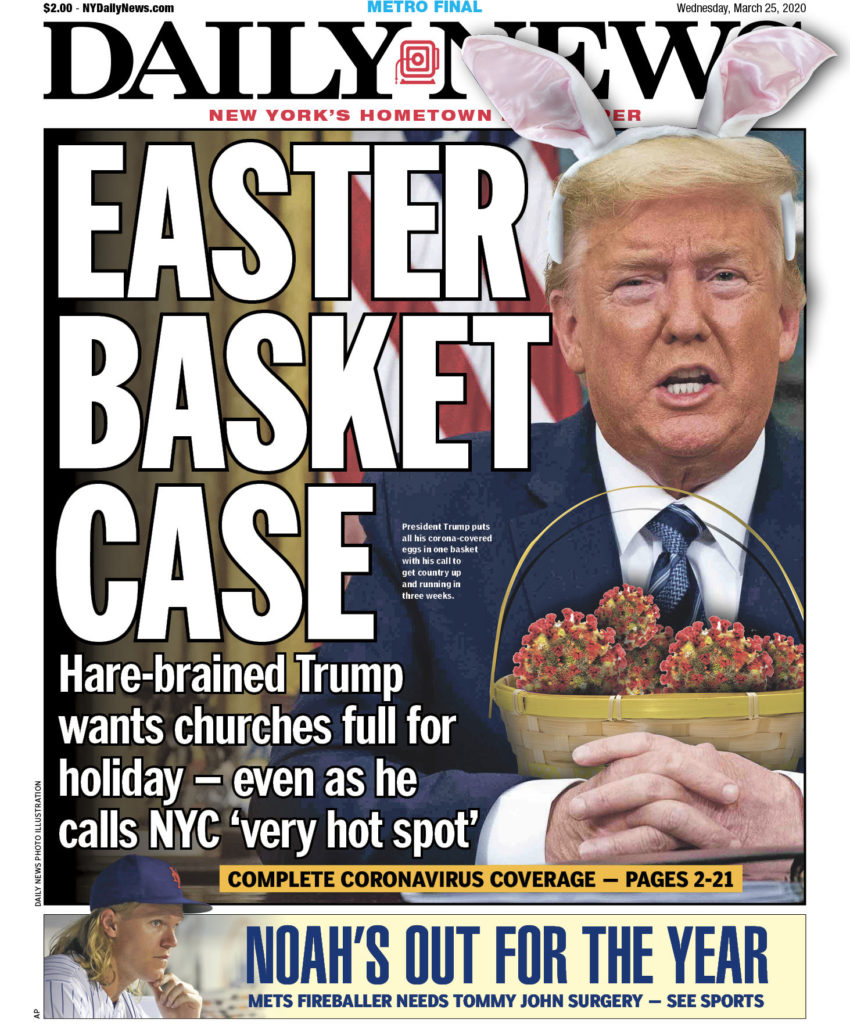 .
.
Bill Palmer is the publisher of the political news outlet Palmer Report