New York AG Letitia James has Donald Trump on the run
While Rand Paul traitorously defends Russia against our Secretary of State Blinken's defense of Ukraine, Michael Cohen's showing a patriotic side. He says the documents that Trump refuses to turn over to NY AG Tish James not only exist but he himself has already provided them to the Manhattan DA. Cohen claimed that this is the same information and documents that he already handed over to the House Oversight Committee when he testified back in 2019.
Since these are Cohen's own documents, it's possible the copies of the supporting documents in the Trump Organization's possession that AG James is seeking are being withheld or have been destroyed. Either way, Trump is being fined $10,000 a day and we suspect the days will pile up.
Meanwhile more and texts are being revealed from Mark Meadows showing Republican support for January 6th. As we know there's a difference in exercising one's First Amendment rights and interfering in the smooth transition of power. But between the actions of January 6th, the ensuing lawsuits to "find" election fraud, and interfering in states' electors, the Republican Party has a lot to answer for. Tweets sent out like this one from Marjorie Taylor Greene, "I'm planning a little something myself on January 6th as well," reek of insurrection.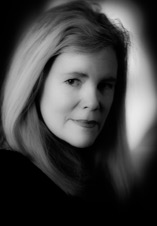 TR Kenneth is the author of the thriller, A ROOM FULL OF NIGHT.  You can read all about her at trkenneth.com and on Twitter