Mehmet Oz just stepped in it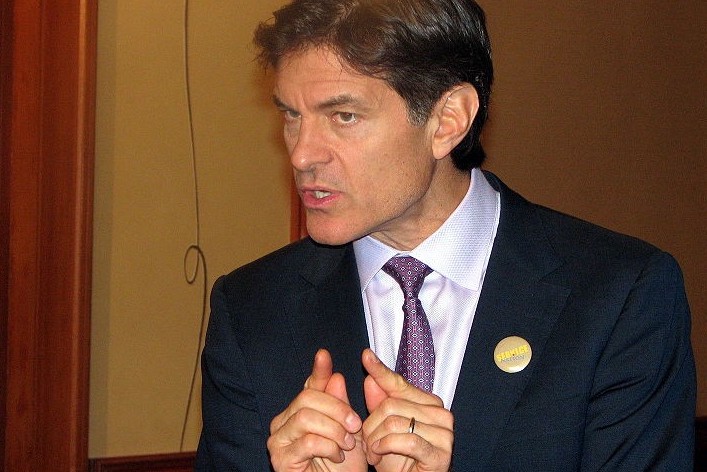 Assumptions can often be emotional poison. They can get people in a lot of not-so-good trouble. This is because assumptions are often wrong. So all one is doing by venturing to make one is taking a guess – and often, that guess can be lethal.
An assumption has just been made in the Republican race for Senator in the great state of Pennsylvania. A candidate has just prematurely declared victory. This is almost guaranteed not to go down smoothly with the other candidate or the public at large.
Mehmet Oz has declared himself the winner — just as his boss Donald Trump wanted.him to do. And this is a mistake. It is an assumption — and it may not be correct.
Because Oz is only leading by 923 votes. That is a tiny amount. He is leading by .07 percent — a little too close for comfort. And there are more votes to count. I see this still as anybody's race.
And a recount is to happen. The recount was automatically triggered because of the closeness of the race. This does not appear to matter to Oz, who has firmly grasped denial and is holding on tight. And he may yet win. But then again — maybe he won't.
Assumptions, however, have no rhyme or reason. And one thing we know to be true. This race in Pennsylvania is the Republican's albatross.
It is an albatross that will not be settled anytime soon, and it is not going away. It is proving to be a major pain as an albatross is often known to be. Oz is apparently trying to pivot to the general election. The McCormick team is pissed. Trump is urging his sycophant on. And the ones who really lose in all this?
The Pennsylvania voters. Of course, they can win. If we can carry our candidate John Fetterman across the finish line, we'll all be winners — no matter which Republican eventually wins this unending race.