Judge sticks it to Ron DeSantis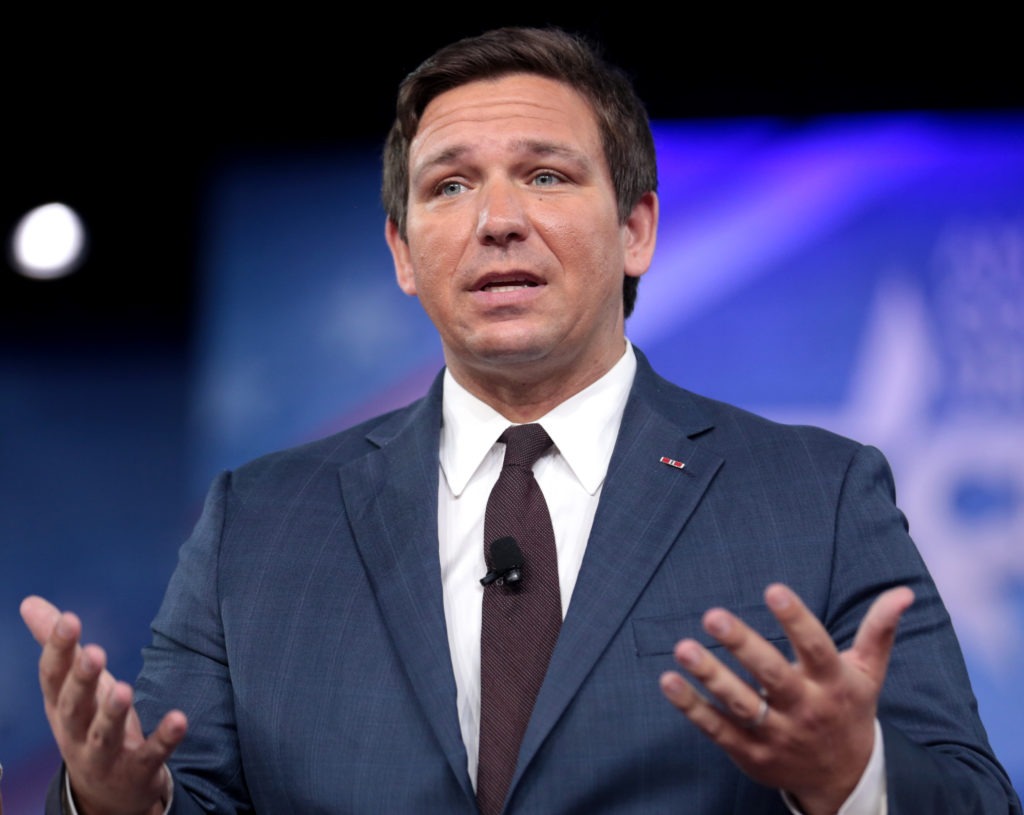 Covid numbers in children continue to rise, and a Leon County Circuit Court judge has had enough of Ron DeSantis and his ban on mask mandates. Following a three-day virtual hearing, Judge John C. Cooper ruled in favor of parents who filed the lawsuit Associated Press ("AP") reported. Judge Cooper has not yet issued his written ruling; however, AP reported on his findings.
Judge Cooper found that DeSantis's order is unconstitutional and cannot be enforced. He further ruled that DeSantis "overstepped his authority" in issuing an executive order banning mask mandates. While the governor's counsel argued that parents have ultimate authority to oversee health issues for their children, Judge Cooper pointed to two Florida Supreme Court rulings that found that such individual rights are limited if they encroach on the rights of others. As such, DeSantis's law is basically useless, as parents who choose to send their unmasked children into a situation where they can harm others is not allowed.
Even before Judge Cooper made his ruling, ten districts in Florida were defying the rule by imposing mask mandates, and Orange County followed suit earlier this week. Florida is not the only state that will be seeing similar suits. Parents in Cobb County are gearing up for action due to rising Covid numbers. As of Friday, the number of Covid cases in Cobb County rose from 1,700 last week to 2,800. Even as these numbers continue to rise, the Republican-led school board in Cobb County adamantly refuses to issue mask mandates. They would rather send home an entire class of fifth graders for quarantine, which makes no sense. According to the Atlanta Journal-Constitution, Georgia has the fourth largest number of children hospitalized for Covid. Yet, this board sees no need for masks. The same thing is happening in Alabama.
WFSA 12 recorded Dr. Scott Harris as he choked up while giving numbers on Covid infections among children in Alabama. Dr. Harris said that they have experienced a 700% increase in Covid infections among children compared to this time last year. Given these numbers, Dr. Harris is advocating for masks and social distancing in schools so that these children's educations can continue. Both Alabama and Georgia are well below 50% fully vaccinated residents, so it is little surprise that these children are carrying the virus. Dr. Scott specifically said, "This does not mean you can mask one kid but not another kid." As a result, the Alabama Department of Health is advocating universal masking for everyone in schools, including teachers and employees. At least someone gets that. It is unfortunate that these school boards refuse to listen to the science.
The school boards in Georgia and Alabama would obviously rather spend their tax dollars defending litigation than listening to science by masking children and adults in schools. This is the wrong way to go about getting these children the educations they deserve and helping to eradicate Covid. Until Republicans get that, we will continue to deal with the deaths of innocent children, and we will keep going in circles.
Shirley is a former entertainment writer and has worked in the legal field for over 25 years