It's time for Matt Gaetz to start expecting that knock on the door
Every time a reporter chases after a Republican politician, they should characterize that politician as running away faster than if being pursued by "legitimate political discourse." Of course, violent insurrection is no laughing matter. But Marjorie Taylor Greene's mistaking the word Gestapo, Nazi Germany's secret police, for Gazpacho, a vegetable-based Spanish cold soup, kinda is. Then again, these are the people who like to gather at a Steak & Lube get together, whatever the hell that is.
Another funny/not funny thing is the picture of Trump tearing up a document and eating the pieces. Sure, nothing to see here. This is what all "legitimate businessmen" do. Not mob at all. And a pretty good indicator of consciousness of guilt. Meanwhile Joel Greenberg's buddy, "Big Joe" Ellicott has formally pleaded guilty this week to wire fraud and drug charges. Matt Gaetz has only a matter of days before there's a knock on the door. The gazpacho police will appear and perhaps take him away, cold.
Marjorie Taylor Greene proves the age-old adage that life is hard but it's harder when you're stupid. Her pal, Madison Cawthorn, is now upset that the legal action against him in NC could result in even Trump being off the ballot in 2024. Is there a downside? Go North Carolina!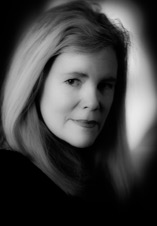 TR Kenneth is the author of the thriller, A ROOM FULL OF NIGHT.  You can read all about her at trkenneth.com and on Twitter