House Republicans are losing their grip already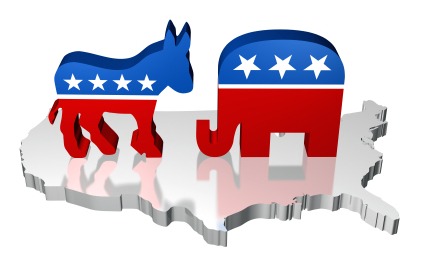 House Republicans might have vowed to fix inflation and work on the issues when they ran in the last congressional midterm election, but since they've retaken the House, they've largely decided to just keep to playing politics even worse than what they were warning against.
The good news is that the pundits who just a few months ago warned us of an imminent red wave considerably worse than what transpired on November 8 are now warning us of all the catastrophic events that will now take place with Republicans in charge – and they're already getting that wrong too. They warned that Republicans would take the economy hostage and so far their plan to do that has collapsed. They also warned that Republicans would needlessly investigate everything (a real concern) – but the House GOP can't even get the documents it needs from the DOJ to even begin.
Now, the concern is House Democrats losing their committee assignments, while the Republicans involved in the Jan 6 insurrection are being put back on valuable House Committees, leading pundits to once again sound the alarm that the Republicans are yet again getting away with it all – that somehow they can magically block everything.
Fortunately, Leader Hakeem Jeffries is wasting no time and giving Reps. Adam Schiff and Eric Swalwell their seats back on the House Intelligence Committee – daring Speaker McCarthy to put their committee assignments to a vote in the House – one that he'd likely lose. The current Republican House majority would be incredibly dangerous and destructive, if they weren't so obviously incompetent in the eyes of everyone else.
James Sullivan is the assistant editor of Brain World Magazine and an advocate of science-based policy making