Can't let Donald Trump get away with this one
The onslaught of Trump's crimes, moral wrongs, and lies is enough to challenge anyone trying to keep up. Essential stories will fly under the radar. There isn't enough bandwidth to keep the public current on everything. The story of the week is the impeachment trial. The trial, with its clear end already in sight, has shifted the narrative away from Donald Trump's decision to kill Iranian general Qasem Soleimani.
As a reminder, Trump acted with no Congressional support, other than Lindsay Graham. We now know that the retaliatory attack on U.S. forces left 50 service members with traumatic brain injuries. The first report was no injuries. The next update was that there were some concussions, which Trump tried to write off as headaches. Since Traumatic Brain Injuries (TBI) don't always present immediately, the Pentagon will likely keep updating that number.
Donald Trump has already told the world that he does not consider TBI to be serious. Influential veterans' groups have called on Donald Trump to apologize for his comments. Expecting an apology from Trump is a fruitless waste of time. Trump views the military as "his" and the soldiers as pawns. For now, Trump has exhausted his need to keep Iran center stage. At the Trump rally in New Jersey last night, Trump promised coming tax cuts and brought out an oldie but a goodie. Mexico, he told us, will pay for the wall.
Wait, what? Are we back in 2016? Are people going to fall for that nonsense again? Fox News cut away from speech after Trump started making up words. Giggling could be heard in the background at Fox as the plug was pulled. There is so much going on out there in Trump world, it wasn't even news when Trump appeared to lose control of his motor function.
The TV show president has turned our news consumption into a competition of competing stories. The public loses its focus on one and moves on very quickly. Military action without Congressional approval, soldiers suffering traumatic brain injuries, and the downing of a civilian plane are gone and forgotten. American has changed the channel to the impeachment channel. What happens when there is an acquittal in an impeachment trial? We know this story.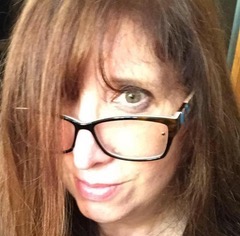 Virginia is a university & law school graduate, mom, entrepreneur and angry Democrat, hoping for change.