Republican Senators Orrin Hatch and Chuck Grassley come out swinging at crumbling Donald Trump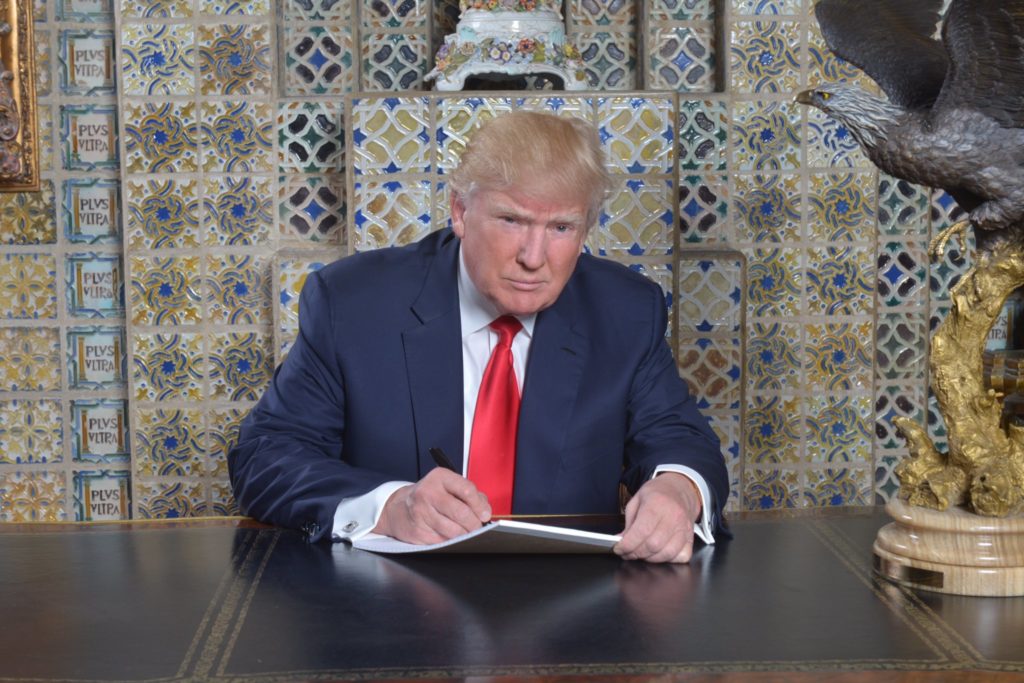 Donald Trump faced a one-two punch today as two prominent Senators took major public stands against him. So who were they? Democrats, right? Or maybe moderate Republicans? Try again. In a sign that Trump's viability is crumbling by the hour, conservative Republican Senators Orrin Hatch and Chuck Grassley each came out swinging at him today on a different major issue.
After Trump announced this morning that he will attempt to ban transgender people from the military, Orrin Hatch spoke up in opposition to Trump. Hatch stated "I don't think we should be discriminating against anyone" and "Transgender people are people, and deserve the best we can do for them." (link). This is remarkable, considering that Hatch is one of the most conservative people in the Senate. But things were just getting started.
This evening, Republican Senate Judiciary Committee Chairman Chuck Grassley announced on Twitter that he has no intention of allowing Donald Trump to appoint a new Attorney General if he fires Jeff Sessions. Grassley tweeted that "the agenda for the judiciary Comm is set for rest of 2017. Judges first subcabinet 2nd / AG no way" (link). In other words, he won't even allow any replacement AG to so much as get a committee hearing any time soon. There appear to be two motivations for the newfound willingness of conservative Republican Senators to come out swinging at Trump on these matters.
The first, more broadly, is that Donald Trump's already historically low approval rating is reaching toxic levels. Republicans in Congress can now arguably score more points by standing against Trump than standing with him. The second, more specifically, is that Trump has declared war on Jeff Sessions. Longtime Senate Republicans have been close colleagues with Sessions for decades, and they may be looking to defend Sessions by taking a bite out of Trump. If you find Palmer Report valuable, make a donation.
Bill Palmer is the publisher of the political news outlet Palmer Report