Donald Trump's transgender military ban is a coldly calculated strategic move in his feud with Jeff Sessions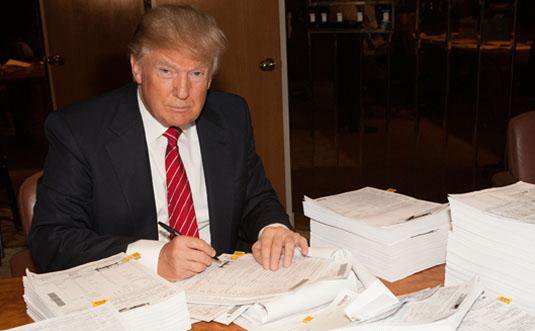 Donald Trump announced this morning, out of nowhere and without warning, that he plans to ban transgender people from the United States military. This is set to trigger a massive legal battle, as well as a renewed public focus on LGBT civil rights – and Trump is on the wrong side of it. But that's not even the real battle he's looking to fight here. Instead, based on the timing, Trump's sudden bigoted attack appears to be little more than a coldly calculated strategic move in his ongoing feud with Jeff Sessions.
There's a reason why Trump has been trying to badger Sessions into resigning instead of merely firing him: Sessions is extraordinarily popular with the conservative bigots who make up a huge chunk of Trump's base. He's spent several decades pushing racist policies and trying to destroy the lives of American minorities. If Trump fires Sessions, much of Trump's base may end up siding with Sessions. And if Trump loses any fraction of his base, his already historically toxic level of unpopularity will further collapse.
By launching a very public attack on transgender people today, Donald Trump is sending a clear signal to his base. He's making clear to them that he's just as much of a bigot as Sessions is, and just as willing to torture minorities. The giveaway is that Trump didn't even bother to run this past the Department of Defense before he announced it, causing the DoD to make conflicting statements about the matter, thus sabotaging his own chances of ultimately being able to pull it off in the inevitable court battle. That's because this isn't even the battle he's necesssrily trying to win.
This battle must nonetheless be fought. We must, loudly and immediately, fight on behalf of the LGBT community against Donald Trump. We must support the efforts of ACLU and others on this issue. But as a practical matter, we must keep in mind that Trump is waging this sudden war on transgender people for the most cynical of political reasons: he needs to score bigot points with his base in his feud with crown bigot Jeff Sessions.
Bill Palmer is the publisher of the political news outlet Palmer Report