Republican Senator Frank Artiles resigns in Florida; Democrats gear up for winnable special election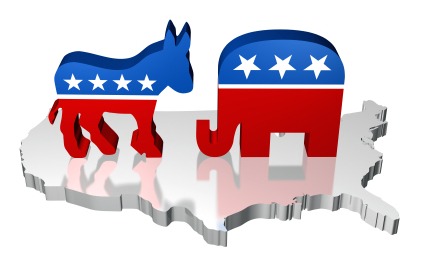 Republican Florida State Senator Frank Artiles has resigned today, after having gone on a tirade to his colleagues which included racist and sexist slurs (CBS News). This means that yet another special election is on tap. And while the Democrats have had the ideological deck stacked against them in special elections in Kansas and Georgia, this one – which is set to take place in Florida's 40th District in liberal leaning Miami Dade County – seems tailor made for a Democratic victory.
State Senate races don't usually breach the national political landscape. But this special election comes at a time when the Republican Party is at risk of being dragged down nationwide by the historic unpopularity of Donald Trump. Thus far the two highest profile special; elections have taken place in deeply red states, because the vacancies were created when Trump pinched sitting Congressman for his administration. Those seats were supposed to be a lock for Republicans in the resulting special elections. But the Democrat nearly won in Kansas, and then Democrat Jon Ossoff finished in first place in Georgia and is now the frontrunner in an upcoming runoff, and he's raising money for that effort (link). Now comes an unplanned special election in Miami, which is set to be much more ideologically friendly to the Democrats.
To that end, the Democratic Party of Florida sent out the following message today to its supporters: "Moments ago, racist state Senator Frank Artiles resigned from his seat, setting up a HIGHLY competitive special election. Here's the thing: Nationwide, we've seen Democrats make BIG gains in ruby-red districts during special elections. If we want to flip this seat, we have to bring that same enthusiasm to this special election." No specific Democratic candidates have officially thrown their hat in the ring, but the Florida Democrats are already raising money that will go to the Democratic candidates who enter the special election (link).
Bill Palmer is the publisher of the political news outlet Palmer Report