Turns out Andrew Giuliani is somehow even stupider than his father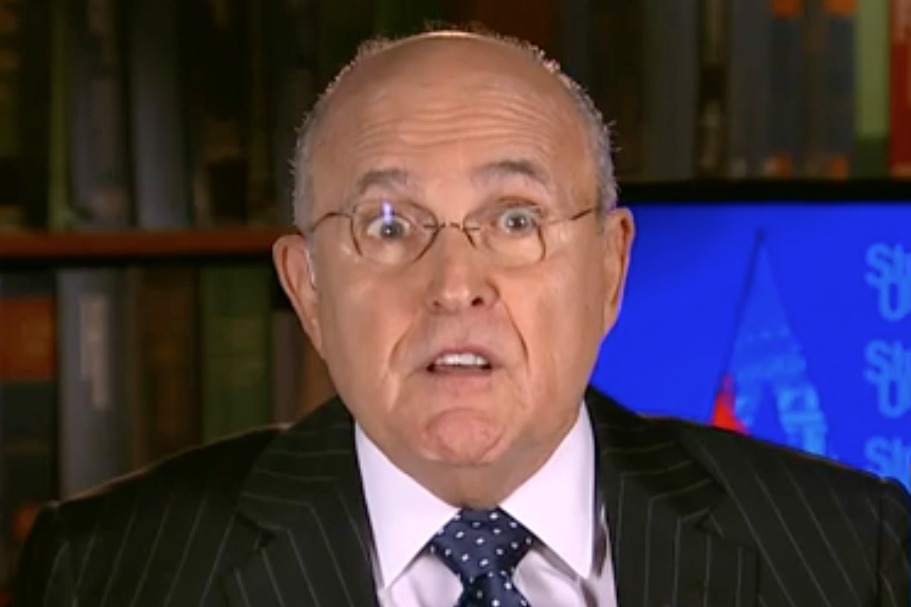 Andrew Giuliani, son of the once famous and now infamous Rudy Giuliani, has announced his candidacy for Governor of New York.
During his press conference, when asked what makes him qualified, Andrew said, "Sure. Well, I'm the only candidate that spent parts of five different decades of my life in politics or public service…"
Reporters interrupt him, "How do you get five decades? You're only 35."
Andrew responds, "…parts of five decades. My father's first campaign was in 1989. I spent parts of 32 years in politics."
This guy is a real hoot. Not only does he count his father's experience as his own experience, it starts in 1989 when he would have been three or four years old. He did manage to spread his 35 years alive over "parts of" five decades — just barely –starting in the 1980's and ending in the 2020's.
The truth is that Andrew has no experience at all as an elected official. It is widely known that the former guy gave him a cushy job in his administration, as one of his few known favors to Rudy, even though he was totally unqualified. He was reportedly given the fancy titles of Special Assistant to the President and Associate Director of the Office of Public Liaison, but his only known duties were to periodically play golf with the former guy. I guess you could call that "public service" since he also reportedly spent parts of several years as a pro golfer.
CNN News Day's Brianna Keilar said it best: "Through osmosis he's saying he absorbed his father's five decades of professional work even though he personally wasn't alive for all of those decades," and Andrew was evidently not planning on "making math great again." He needs to work on his propaganda delivery as well. I hate to think what he'll be like at Rudy's age.