There's something in the air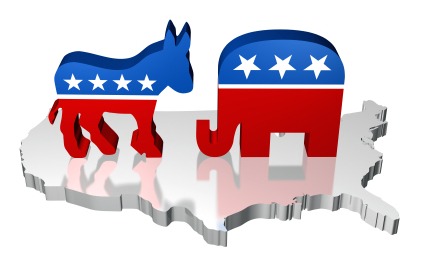 There's something in the air, can you feel it? Normally, Republican messaging, aka lies, makes my skin crawl. But this week, Colorado state Senator Kevin Priola's words were like a cool breeze off a glistening blue sea.
"I haven't changed much in 30 years; but my party has," Priola wrote. And now Priola's actions speak louder that his words. Although he joined the Republican party in 1990, inspired by Reagan's defiance of the Soviet Union and bipartisan solutions on immigration, he just switched to the Democratic party. "I cannot continue to be a part of a political party that is okay with a violent attempt to overturn a free and fair election and continues to peddle claims that the 2020 election was stolen," he added. His defection won't change the balance of power in Colorado, but it does send a message to other Republicans who care about climate change, national parks, wildlife, the EPA, and other issues that may still be important to Republicans on the fence.
And that wasn't the only good news this week. On Tuesday, Pat Ryan won the special election in New York's 19th district. This swing district is considered a barometer for the nation and Tuesday sent a resounding message to Republicans that their red wave may be more like a red skid mark. This and the decisive results in Kansas further confirm that running on abortion rights is a winning strategy for Democrats in the midterms. Meanwhile, Republicans have no platform, and their message is the economy and inflation. But the economy is booming, and inflation is slowing.
Still, Democrats must keep the pressure on. Pat Ryan will now serve out the term of Antonio Delgado and then must run again in a newly redrawn neighboring district in the midterms. In Florida, because DeSantis gerrymandered new districts, despite two MAGA lunatics Anthony Sabatini and Laura Loomer losing their primaries, other Trump-endorsed extremists are poised to gain in the House. There's still a lot that can happen before November 8, 2022. Stay focused.
Chicago native Lorraine Evanoff earned her degree in French from DePaul University then became a Certified Financial Manager. She worked as a finance exec in film production for seven years in Paris, then in Silicon Valley during the dot-com era, and later for various Hollywood production companies, notably as CFO of National Lampoon. She is currently living in Los Angeles with her husband.