The game is just getting started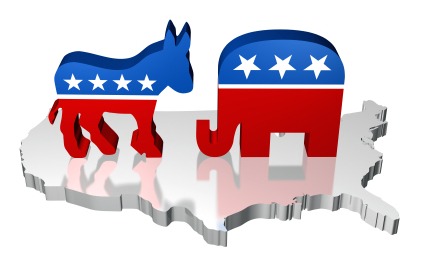 Retaining control of the Senate with at least 50 Democratic votes and a guaranteed vice-presidential tie-breaker was a huge deal and a huge relief. But we can't stop now. Some pundits are suggesting that the Warnock-Walker runoff is no longer critical—but that couldn't be further from the truth. Here are 3 key reasons why:
First, Senate control is not a Senate majority. An evenly divided Senate is subject to an "organizing resolution" for a 50-50 Senate: a power sharing agreement, such as the one that Chuck Schumer struck with Mitch McConnell in 2021. Both Schumer and McConnell made concessions in their 2021 agreement—including Schumer's commitment not to block most Republican amendments to legislation. With a 51 vote majority, Schumer doesn't have to concede a damn thing.
Second, 51 votes could break the internal deadlock to lift or amend the filibuster. With only 50 votes, the two hold-outs, Joe Manchin and Kirsten Sinema, can lean on each other and hold fast. But with only one needed to break away, their alliance gets shaky. Think of it like the strategy prosecutors use to get one of a pair of key targets to flip: it only takes one and the other is left twisting in the wind. Neither Manchin nor Sinema wants to be left behind on Obstruction Island.
Third, the Senate map for 2024 is grim for Democrats. They must defend 23 of the 33 seats up for reelection, including a number in red or purple states. They include Montana's Jon Tester—as well as the aforementioned Manchin and Sinema. With a 50-50 split, Democrats must win every incumbency, or flip a red seat for every loss. We need every Democrat we can get to shore up the party for the next election cycle. Bottom line: let's put pedal to the metal to re-elect Raphael Warnock!
Nelson Checkoway is an award-winning copywriter and the principal of Rising Tide Direct, a fundraising agency for non-profit organizations.