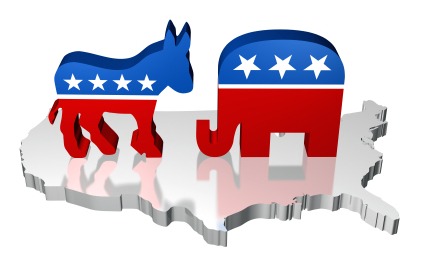 October is the scariest month, with Halloween being the least frightening reason. There's the "October Effect," referring to when financial markets panic causing stock market crashes such as those of 1907, 1929, and 1987, all occurring in October. That was my fear ahead of the midterm elections, but as of the final Friday of October, the economy has been reporting strong numbers and the stock market closed on a high.
Then there's the "October Surprise," a political reference to when elections are thrown into disarray. The worst example being the disgusting decision by then FBI Director James Comey to make the unprecedented announcement 11 days before the 2016 presidential election, flushing Hillary Clinton's chances down the toilet with a fake investigation, while withholding the fact that Trump was under real investigation. The resulting disaster we know all too well.
Now, on October 28, 2022, just 12 days before the most important election in history, we had a big October Surprise, that Musk's acquisition of Twitter closed. Much like when Rupert Murdoch created a powerful propaganda machine skirting broadcast licensing rules by creating Fox "News" on cable television, Musk has taken over the most important social media company, gleefully bullying his way into American politics. Also, like Murdoch, the craven goal is to help dark money take control of messaging and further concentrate power and wealth.
Musk is a real-life supervillain, who within a half hour of the announcement immediately fired the top executive who banned Trump permanently, and, at least in my experience, changed the algorithm to allow a surge of MAGA messaging, my Twitter feed being suddenly inundated with far-right trolls. After having carefully curated my account for years, reporting and blocking MAGAs, they came blasting through, causing me to have to start that process all over again.
But I'm not leaving. Just like when the new CEO of CNN, Chris Licht, shook up the network giving a megaphone to the far-right propaganda machine, we must resist their efforts by tuning them out, all while staying in the fight, so as not to create of vacuum to be filled with loathsome stupidity. Oh, and Vote Blue!
Chicago native Lorraine Evanoff earned her degree in French from DePaul University then became a Certified Financial Manager. She worked as a finance exec in film production for seven years in Paris, then in Silicon Valley during the dot-com era, and later for various Hollywood production companies, notably as CFO of National Lampoon. She is currently living in Los Angeles with her husband.