Looks like two more of Rudy Giuliani's associates are about to go down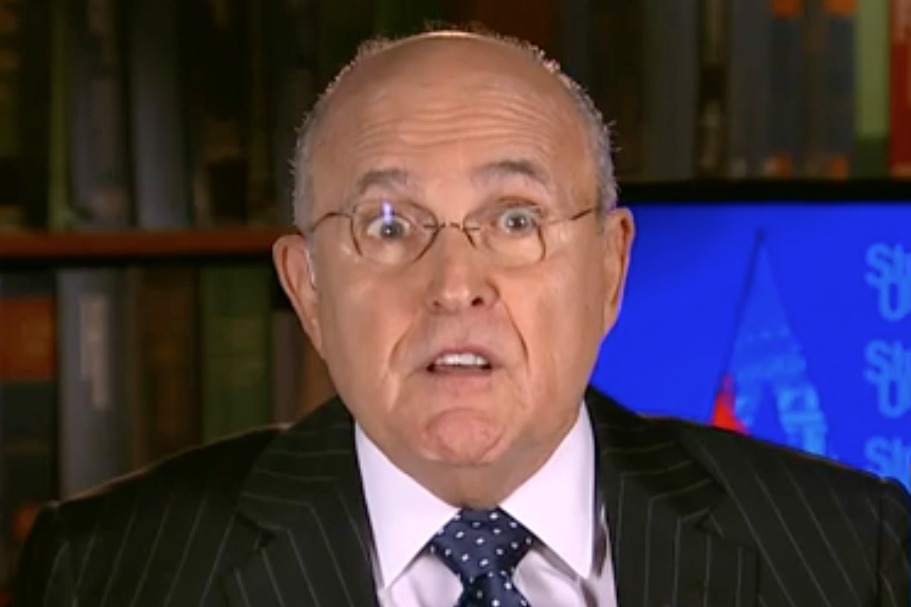 Over the past week two people who worked directly with Rudy Giuliani in his Ukraine scandal, and two other people indirectly associated with the scandal, have been indicted and arrested. This has come amid one media leak after another that points to the Feds having amassed a treasure trove of financial evidence against Rudy himself. Now two more of Rudy's associates in the Ukraine scandal look like they're about to go down.
Over the past week it's become clear that imprisoned Ukrainian oligarch Dmitry Firtash has been bankrolling Rudy Giuliani's scheme to promote fake scandals about Joe Biden. In fact Lev Parnas and Igor Fruman were en route to Vienna, where Firtash is under house arrest, at the time of their arrest – and Giuliani was also planning to travel to Vienna at the time his associates were arrested. Firtash was reportedly funding Parnas' company, and Rudy was reportedly on its payroll.
This brings us to this afternoon's Bloomberg report that Firtash hired Trump allies Joe DiGenova and Victoria Toensing to make up dirt about Biden last year. Firtash recently hired the pair as his attorneys, but this new information suggests that he's been employing them for nefarious purposes all along. If they failed to register as foreign agents, they can be indicted for FARA violations accordingly.
It's not just that two more of Rudy Giuliani's associates are apparently about to go down. It's that DiGenova and Toensing are particularly close to Donald Trump. Chris Wallace reported last month that the two were working "off the books" to help Trump and Rudy in the Ukraine scandal. Before that, Trump came within inches of hiring DiGenova and Toensing as his own personal attorneys back in 2018. Now the two appear to be in very deal danger of going down. Will they flip on Trump and Rudy, or will they foolishly hope for a Trump pardon that's never coming?
Bill Palmer is the publisher of the political news outlet Palmer Report